Many of the prevalent parenting styles today describe parents that "take over." Whether it is the "Amy Chua-like" Tiger parent pushing piano, the Helicopter parent hovering over homework, the Bubble Wrap parent over-protecting, or the Snow-Plough parent shoving all obstacles out of the way -- all of these models create an environment of external control and thereby diminish a child's sense of internal control and self-motivation. Thus, I call ALL these styles "Tiger parents" because they are all authoritarian in nature. Children of such authoritarian tiger parents are at higher risk of anxiety, depression, entitlement, poor decision making, and difficulty establishing healthy independence.
On the other extreme, permissive Jellyfish parents lack rules, discipline, and expectations. Children of Jellyfish parents may turn to peers for guidance and fail to develop self-control. They are at higher risk of poor social skills, risk-taking behaviours, and substance abuse. Many modern parents flip-flop between Tiger and Jellyfish leaving their child with no consistent message.
The Dolphin Way is an intuitive approach that uses role modeling, guiding, and a healthy lifestyle to help children develop internal control and self-motivation. The Dolphin Way has two distinct parts: 1) A balanced authoritative parent-child relationship and 2) a balanced lifestyle, including what many of today's kids are missing-play and exploration, a sense of community and contribution, and the basics of regular sleep, exercise, and rest. These are things Dolphins do every day that keep them healthy, happy, and motivated!
Mother Nature is a parent's best ally. Humans are naturally motivated towards health, happiness, and progress through the biologic release of the powerful neurochemical dopamine. The human brain's positive motivation feedback loop works like this: Do something good for your survival > receive positive reward via dopamine pathways > experience well-being > gain the intrinsic motivation to do something good for your survival again.
This means that the key to well-being is identifying our intrinsic motivators and nurturing them in our children. Even though some are very obvious -- i.e. we all feel more motivated when we have had some sleep vs. being sleep deprived, I still spend a lot of time prescribing sleep to kids and parents alike. Other intrinsic motivators like play, exploration, social bonding (which is different from socializing), and helping others may be less obvious but they are just as effective in bringing us that sense of well-being. Parents must stop overscheduling, overprotecting, and being over-competitive to allow their children the time and space to activate their own intrinsic motivators.
The Dolphin Way is based on the neuroscience of how the human brain works so if you are a human, it is guaranteed to work! Here are some guiding principles.
The Seven Guiding Principles of The Dolphin Way:
1. All parents love their children, but not all are bonded to their children. Bonding means seeing and knowing children for who they really are as individuals. Dolphin parents know the most effective and powerful parenting tool.
2. Dolphin parents are not authoritarian pushing parents or hovering Tiger parents (who stifle internal motivation) nor are we permissive spineless Jellyfish (who fail to cultivate impulse control), we recognize we are authority figures and use guidance, role modelling, and a balanced lifestyle to ensure the development of internal motivation, impulse control, and independence.
3. Dolphin parents know that health always comes first and thus we make a balanced lifestyle a priority. We do not compromise balance for anything and we bring back the three things many of today's kids are missing. These can be remembered through P.O.D. = free unstructured Play, a sense of connection and contribution to Others, and Downtime of rest and sleep.
4. Dolphin parents do not live in fear of modern day pressures and we do not over-gather, over-protect, and over-compete. We believe life is a journey through ever-changing waters and cultivate internal motivation and the ability to adapt to navigate the challenges and opportunities of a rapidly changing 21st century.
5. Dolphin parents value IQ, EQ and especially CQ. CQ is the integration of IQ and EQ and are the core 21st century skills of creativity, communication, collaboration, and critical thinking -- all needed to constantly adapt for lifelong health, happiness, and success.
6. Dolphin parents are holistic in our parenting. We look inward towards our intuition for answers and we also we seek knowledge and learn from others. We make decisions that "feel right" for our families and not because of "what everyone else is doing".
7. Dolphin parents have the highest of expectations for our children and intend to guide them towards health, happiness, and a balanced life with meaning and purpose.
Although The Dolphin Way is called a "parent's guide," any human can benefit from it. The metaphor of the overbearing Tiger, permissive Jellyfish, and collaborative Dolphin can be applied to any interpersonal interaction -- including the workplace. The neuroscience of how the human brain is naturally motivated is something that anyone can benefit from, and is something I speak frequently about at corporations, banks, and businesses. In a fast paced, ultra-competitive, and globally connected 21st century world, The Dolphin Way provides us the tools to stay balanced and acquire creativity, collaboration, communication, and critical thinking (CQ) -- these will help us adapt and maintain health, happiness, and success in our ever-changing world.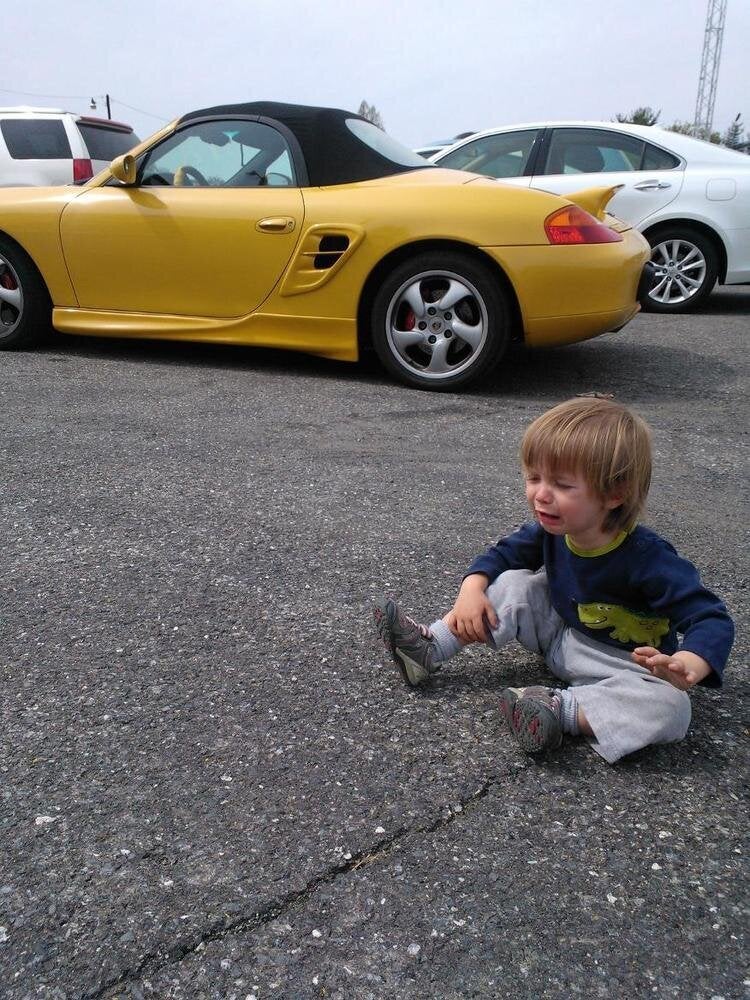 Why Is Your Kid Crying?