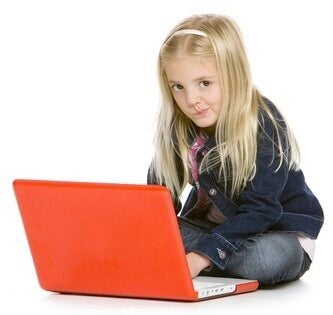 Photo credit: Shutterstock
According to Gartner research, in 2011 close to 66 million tablets were sold, and the estimate for 2012 is over 110 million tablets. That's a lot of tablets with a lot of security vulnerabilities for our children.
We monitor our children's social activities carefully; we always want to know where they are and who they are with. But with the online world, we often leave them to their own devices -- literally. This is a dangerous route to take. As busy as we are, we would never leave our toddlers alone in a park. We shouldn't leave our kids alone on the Internet either.
Luckily there are many ways to make our tablets, computers and online time safe for our children.
For the younger children in your life, there are a lot of great tablets in the market place that have built-in boundaries so you don't have to worry about where they might end up and what they might see online. These tablets include devices such as the Vtech Innotab, The Leapfrog LeapPad, the Kurio, The MEEP and the FUHU. With these devices, children only have access to specific apps that are safe and child friendly.
Older kids and teens need broader access. They want to interact with their friends, they want accounts on all of the social media sites and they don't want to ask for permission each time they try to surf a page. Here are some great ground-rules to review before allowing kids to go online:
Teach your children what information is and isn't safe to reveal online. They need to understand that they are putting themselves at risk if they reveal personal information about themselves online, even information related to your family. Ensure that they understand the dangers of arranging to meet in person with people they have encountered online.
Set time limits. Most of us understand how easy it is to get sucked into the online world, but it's a particular risk for our kids. They are still developing and need more off-screen activity in their lives in order to become the amazing people we want them to be. There are apps and software that can help you accomplish this. Mobicip, Norton family, E-Blaster and NetNanny are all tools that can help. (More on this shortly.)
See what types of parental restrictions are available from your Internet service provider. Very often they are able to block things for you before you even install software. Just keep in mind that the pitfall of this approach is that it can end up blocking harmless sites and will also restrict your access.
Teach your kids what signs to look for that something isn't right -- and teach them that they won't be judged for bringing these signs to your attention.
Consider what devices have Internet access. Kids can convince you that they need access to the Internet (e.g., to complete their work for school). But consider limiting Internet access to devices or computers that are in public spaces in your home, allowing you to easily scan what the kids are doing online, rather than letting them lock themselves up in their rooms and be online for hours.
Usernames and passwords. The Internet is a scary place, and as parents we need to do everything to protect our kids. Set up a policy with your children regarding social media accounts like Facebook, Instagram, Tumblr and even personal blogs. Let them know that you will be monitoring their pages, and set guidelines about what they can post. They should understand that if they post anything inappropriate, you will be shutting down their accounts. This is why it is extremely important to get their usernames and passwords for all of their accounts. Even consider signing an agreement with them that outlines what accounts they can have and your expectations from them while online. They should know that if they break the contract, they lose their online privileges.
One Step Further, that much safer
There are many ways to restrict usage on individual tablets such as an iPad. An easy way is going into Settings> General > Restrictions. If this is your first time using this setting, it will ask you to create a password. (This password should not be the same as the password you use to log into the device.) You can then decide if your children can have access to Safari, or if they can purchase apps, and what movies and music are available to them based on the ratings you have set (e.g., 8+, PG, Restricted).
For your really little ones who love playing on your iPhone here is a great feature that my brother, an iEverything addict showed me that he uses to ensure his 2 year old doesn't inadvertently respond to a text message or make a call. When you go into the app your child will be using, you can click the round button on the iPhone 3 times and it will give you the option to lock the child into that screen no matter what they press. In order to exit it, they will need a password. Brilliant!
But I realize that not everyone owns an Apple product and in any case, the built in features, although helpful. are simply not enough.The next step is to consider monitoring and security programs. There are so many to choose from in the marketplace, but here is a summary of a few and their key features:
This is a great tool for monitoring your children's online conversations. This tool sends you reports of their conversations whether online, or in messaging services like Blackberry messenger. It looks for key words that are dangerous and will notify you immediately if any of these words appear. It even has a GeoFencing feature which means if your child tells you they will be in a certain area and you set that area up on E-Blaster, it will send you an alert if the GPS detects that they have left that area. I love this feature, as knowing exactly where your kids are, although "Big Brother-ish," is priceless. E-Blaster does note on its webiste that it is illegal to install this on a device and not notify the person to whom the device belongs. It is marketed for use on a device that you own but may be giving to your children. My advice is have an open and frank conversation with your kids about what you are monitoring, because if they ever find out that you did it without their permission, you can consider a trust-based relationship with them over and done with.
Net Nanny allows parents and families flexibility in customizing settings for each family member and gives detailed reporting about Internet use and sites visited. You can set one set of limits for your 8 year old and another set for your teen. Parents can configure restricted sites, including YouTube (+18 videos), so family members are not presented these URLs. Net Nanny utilizes search engine "Safe Search" technology to enable these features. In addition, these settings and reports can be changed and viewed from anywhere in the world via a web based administration console. This means parents can protect their family regardless of their location.
Net Nanny can automatically alert parents when it detects inappropriate content. These alerts can be sent via an email, instantly notifying a parent of the site that was blocked and the reason for the block, including the exact time and web page. This technology keeps parents in the know regarding their families' Internet use and helps alert parents when kids gets a little too curious or mischievous with their Internet activities. Parents can review the graphical reports with their families and teach their kids why these sites where blocked and how to be safe in the future.
My personal favorite feature is time controls to enforce when and how much your family uses the Internet.
I've always been a Norton fan and since the release of their Norton Family, which is completely free, they have gained me as a life long supporter. They took some surveys and found that 32% of teens admitted to clearing their browsing history after each time online. Sixty-two percent of tweens admitted to knowing how to hide their "online life" from their parents. These are scary stats and we need to ensure we are on the ball in maintaining our kids' safety. Programs like Norton allow you to monitor what words and phrases they are searching for and how they are representing themselves online, including age and profile picture. Using this program, you will not only be keeping your kids safe but you'll learn more about your kids' online interests and you'll know if they're intentionally seeking out blocked or inappropriate content. You also receive an easy-to-read activity report which shows you at a glance all the web sites your kids visit, or attempt to visit. You can visit the sites your kids have been to and block specific sites or types of sites.
In summary, there are many ways to keep our children safe and it doesn't require a lot of set-up time. Do it right from the outset so your children can become responsible and safe surfers.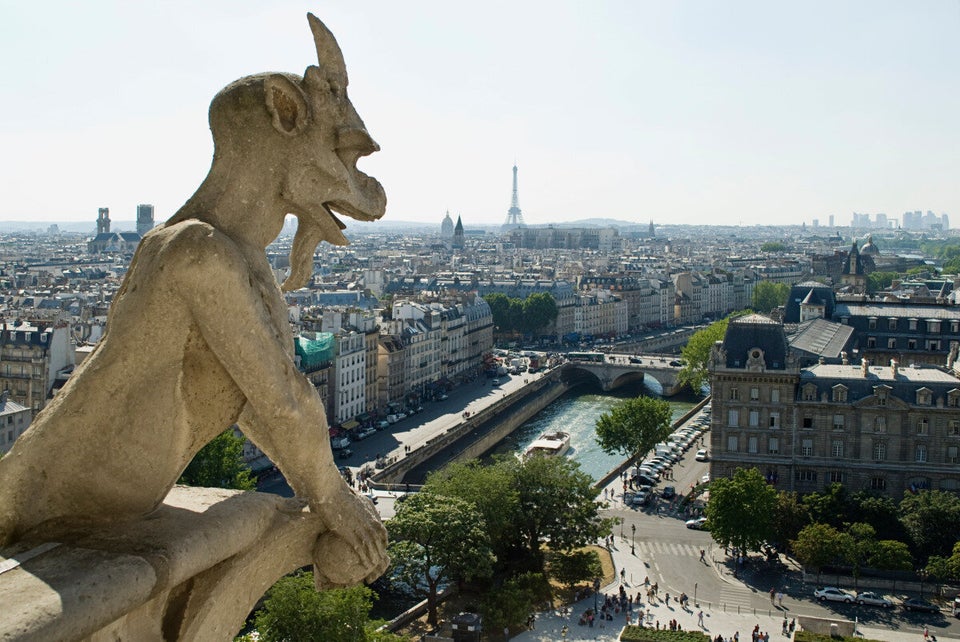 15 Countries With The Greatest Access To Broadband
Popular in the Community