I am impressed with mayoral candidate Ari Goldkind.
I am more impressed by him and even more than when I first met him earlier this year and profiled him in the Huffington Post. An hour with him, I discovered how he was eloquent to a fault, smart and passionate even when I suspected (then) he was a one issue kind of candidate. However, he was different and the more I discover him now, the more I like and respect him.
He speaks the truth, is real and that should matter in our political discourse. How many robots do we need in politics?
For instance, I was at a debate sponsored by the Black Business & Professional Association and the Jamaican Community Association and he was one of five candidates invited. While the frontrunners and the fringe candidates spoke of issues like mentorships, employment and transit -- it was Goldkind that made the greatest impression on all of us. When he speaks of black youth to inspire them and aim high instead of congratulating them for the little they have achieved, he means well.
When Chow spoke of how government is the answers to all ills in society, wrongly, and Tory, whom I also respect and have endorsed previously, sang Motown to the large black audience -- it was Goldkind who spoke of practical things and reflected how black doctors, lawyers, accountants should be the role models instead of basketball players.
While we cheered for our chosen candidates -- it was Goldkind who made us think, helped us reflect on bigger things and made politics exciting. Isn't that what leaders do?
How could I not, and the people of Toronto, be thankful to Goldkind?
Sure this election is a referendum on the Ford brothers and we are all forced to choose the one candidate who can beat Doug Ford. Toronto has discovered Olivia Chow is not the right candidate for mayor while John Tory is still considered as a safe, solid mayoral material.
For me, Tory is like the grandfather that in called in the absence of an immature father not because he is perfect but is better. Ford is the uncle that everyone laughs behind his back and knows that if it was not for a family wealth, he would not amount to anything. And Chow is like the aunt who is ambitious with the family inheritance and who will likely force the family in to bankruptcy in the near future.
However, Goldkind is someone who dresses beautifully, speaks and means well and is the older brother we all want to have in our lives. He speaks with passion on issues like inequality, mental issues and youth engagement than any candidates? Ever watched his interviews as a defense lawyer on any of these issues? Please do.
When Doug Ford described Goldkind as a "rich lawyer" recently, I could not help but laugh. Doug Ford is the rich elitist that he fails to acknowledge. Goldkind is a self-made success while Ford is a rich brat whose only achievement in life is selling labels on his father's dime.
Goldkind comes from where none of the mayoral candidates come from. In the day time, he works within the court system where he deals with many young people involved in the legal system that is clearly not always color nor status blind. He cares about his clients and he has been their advocate at their lowest moments.
Goldkind's success came via determination, hard work and his is a reminder that the Canadian dream still exists for us all despite our own shortcomings and current status. He has faced many challenges in his life and he has overcome most becoming a role model to many. His law education comes via Queens and the University of Toronto Law School while working minimal jobs along the way.
In last night's debate, while challenging the mayors racism, he challenged Doug Ford to answer to his brothers racism and use of slurs: "The fact that he (Rob Ford) insulted my religion, whether it was under the influence or not, we cannot have a mayor like that, because that is where it starts". Indeed, Ari.
That is why I believe, Goldkind is a real option and alternative to us all -- and should be -- on Election Day.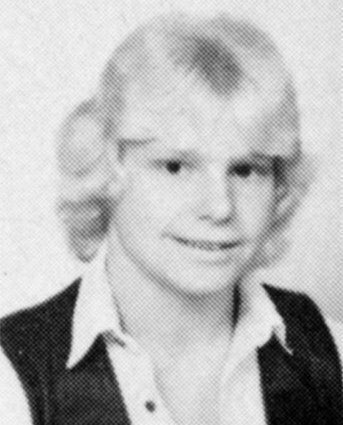 Rob Ford's Brother Doug: What We Know