Hey totally vulgar Mac Miller fan, Ariana Grande wants you to know she is NOT a "piece of meat."
The 23-year-old pop star took to Twitter on Tuesday night to share a repulsive encounter she and her rapper boyfriend had with one of his young male fans that left her feeling "sick and objectified."
After grabbing a bite to eat with Miller, the "big fan" started following the pair to their car, praising the 24-year-old rapper. Thinking the encounter was "cute and exciting" at first, Ariana was quickly left appalled when the fan said to Mac, "Ariana is sexy as hell man I see you, I see you hitting that!!!"
Note to young male fan: men objectifying women is never OK.
"Hitting that? the fuck?? This may not seem like a big deal to some of you but I felt sick and objectified," the "Side to Side" singer said in a note on Twitter.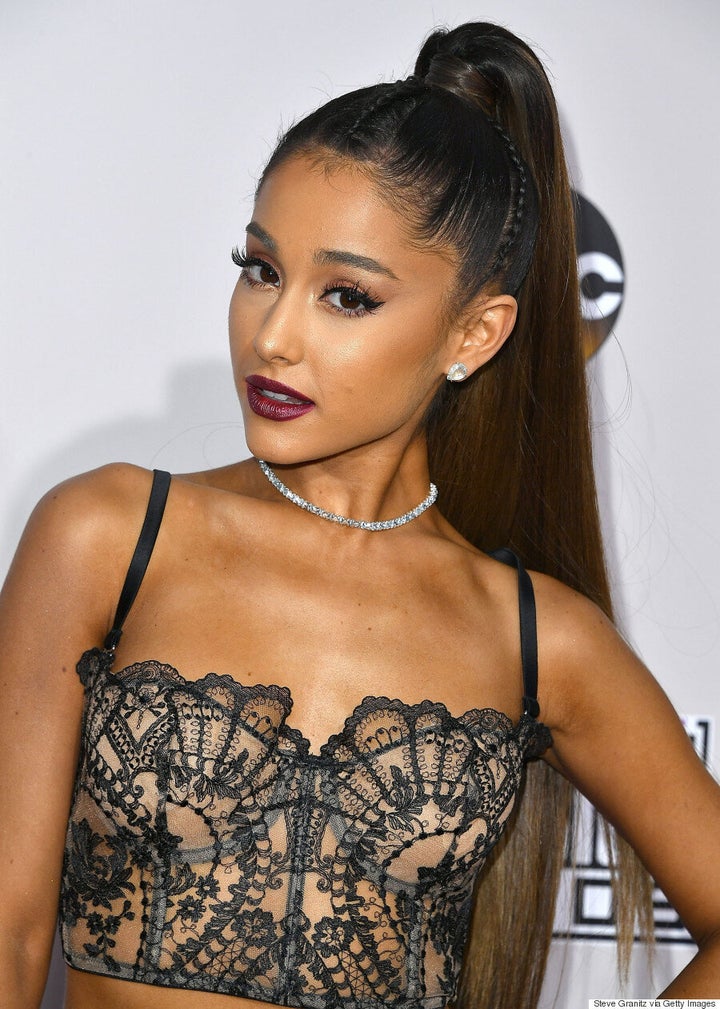 "I was also sitting right there when he said it. I've felt really quiet and hurt since that moment. Things like that happen all the time and are the kinds of moments that contribute to women's sense of fear and inadequacy."
"I felt like speaking out about this one experience tonight because I know very well that most women know the sensation of being spoken about in an uncomfortable way publicly or taken advantage of publicly by a man," Ariana wrote.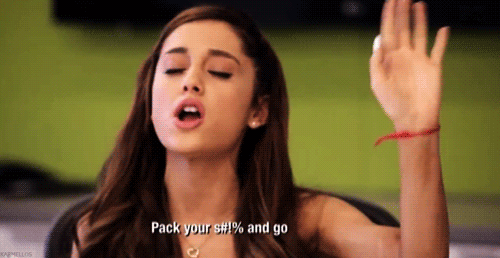 She then drilled home the point: "I am not a piece of meat that a man gets to utilize for his pleasure. I'm an adult human being in a relationship with a man who treats me with love and respect."
And this isn't the first time the "Love Me Harder" songstress has fired back at sexist critics. In 2015, Ariana took to Twitter to call out misogyny in the media.
"I am tired of living in a world where women are mostly referred to as a man's past, present or future PROPERTY/POSSESSION. I...do not. belong. to anyone. but myself. and neither do you," she wrote.
But the most disappointing part of Ariana's public discussion of sexuality and objectification? Some fans are telling her she deserved the unwanted attention because she's so sexual in her music videos.
She continued her message of empowerment by telling female fans that these are the moments that need to be discussed openly because "they are harmful and they live on inside of us as shame."
"We need to share and be vocal when something makes us feel uncomfortable because if we don't, it will just continue. We are not objects or prizes. We are QUEENS."
Lesson learned? Never mess with a "Dangerous Woman."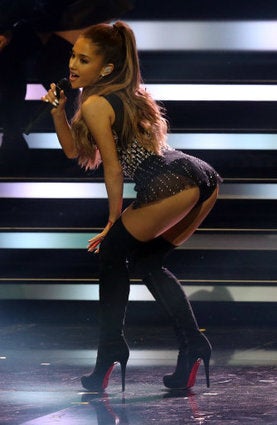 Ariana Grande 100 Sexiest Pics