No ponytail? No problem! Ariana Grande and her fiancé Pete Davidson made their first official public appearance together as an engaged couple at the 2018 MTV Video Music Awards on Monday.
Sure, she's already written a song about her beau — aptly titled "Pete Davidson" — but there's no better way to express your love than with a series of smooches in front of photographers.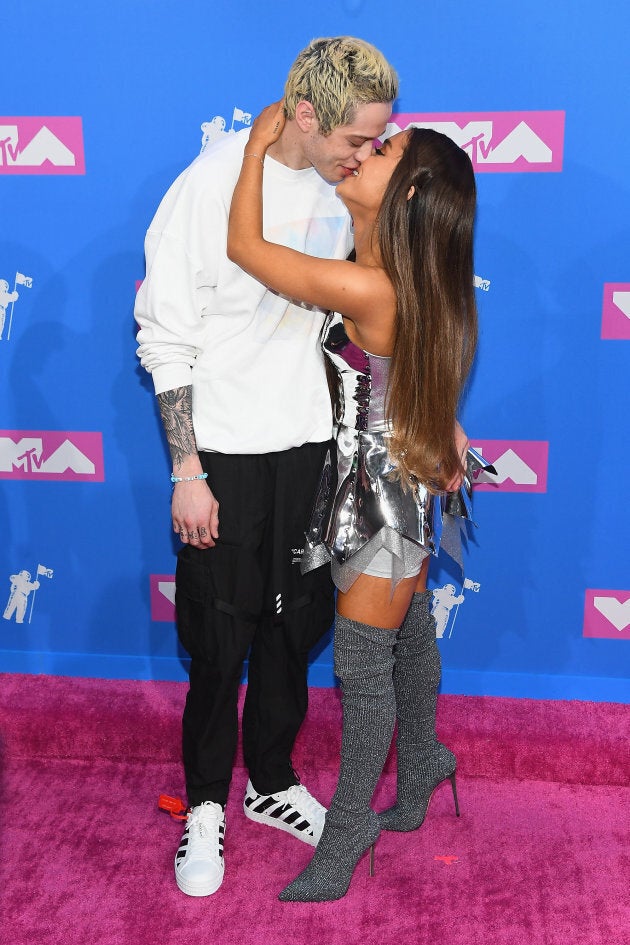 Her big night, and all of her honours, provide plenty of reasons for her to celebrate with her fiancé in a loved-up fashion. Grande sported a metallic silver mini dress for the pink carpet, while her "Saturday Night Live"-starring partner chose a more casual ensemble, wearing a white NASA sweatshirt. The two — who made their engagement official back in June after a whirlwind courtship — walked hand-in-hand past the reunited cast of MTV's "The Hills," before they made their way inside, and yes, kissed again.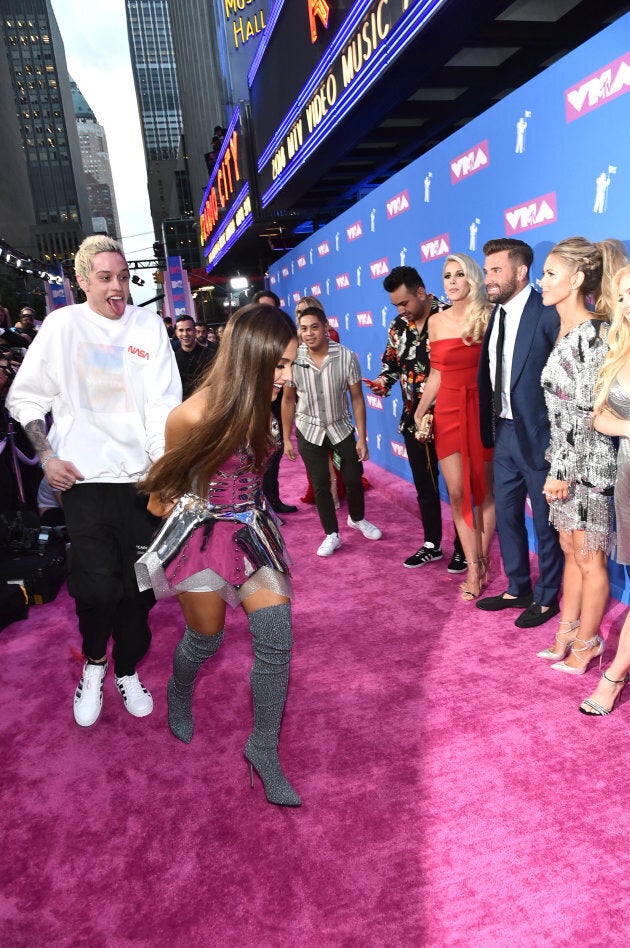 Fans were quick to notice Davidson's bracelet, which appeared to be dedicated to his love: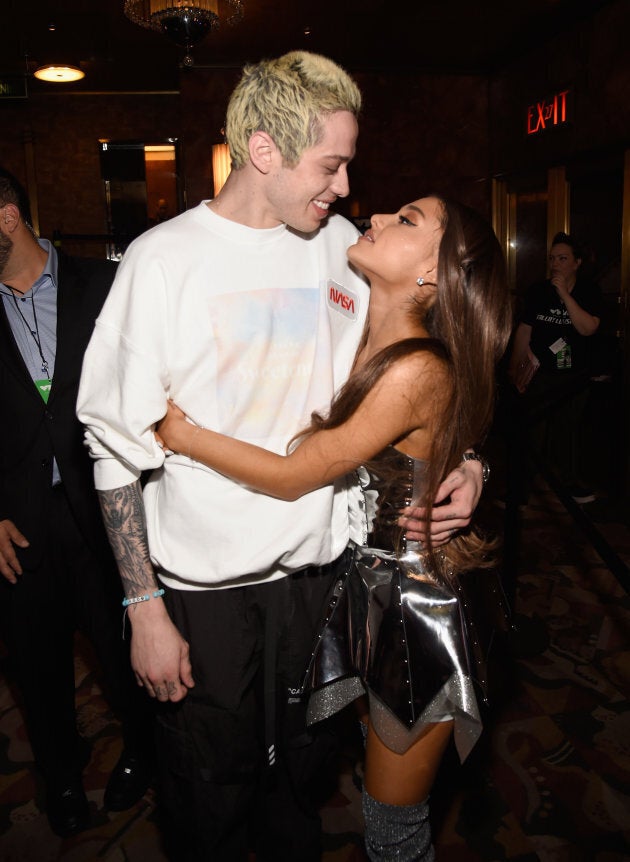 But, in the world of millennial courtships, that's ancient history.
Inside, Grande made a quick change into a black strapless cocktail dress, just in time to accept her award for Best Pop Video for "No Tears Left to Cry." While accepting her moon man trophy, Grande also gave a heartfelt shout out to her fiancé, saying, "Pete Davidson, thanks for existing, love you."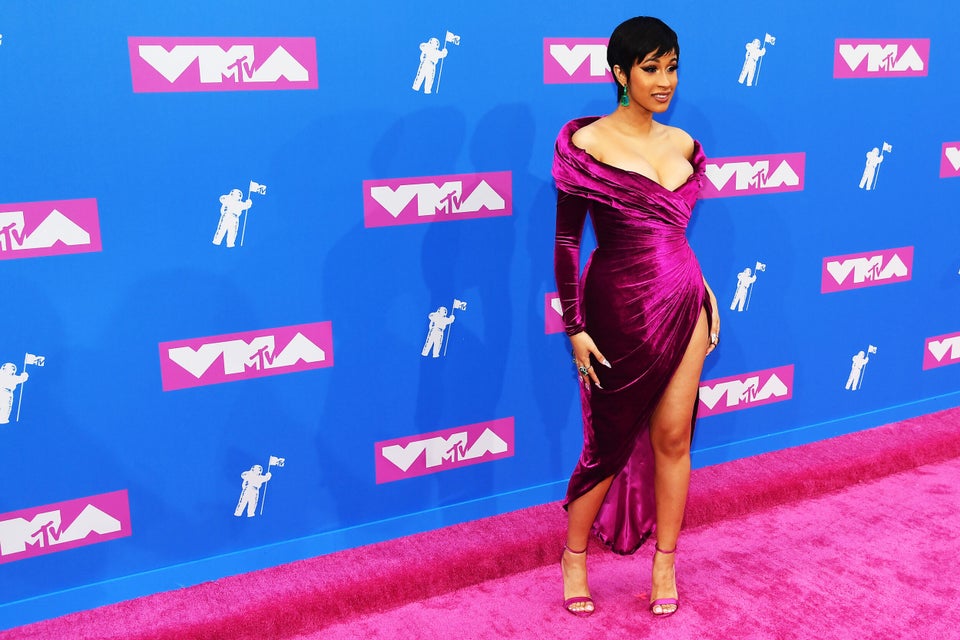 VMAs 2018 Red Carpet
Popular in the Community