Winter — who plays middle child Alex Dunphy in the TV series — explained to the magazine that she comes from a family with a history of large breasts, and that many of her relatives had reductions as well.
The young actress, who was a size 32 F, remembered feeling bad about her herself while swimsuit shopping and knew in that moment she wanted to have her breast size reduced. "I have to be completely covered up otherwise I'll look a certain way that I'm not intending to look," Winter said.
It was a problem that also followed her to the red carpet. Winter acknowledged that she often felt her options were limited when it came to formal wear, noting people talked about her dressing inappropriately for her age.
"It's hard when you're a teenage girl and you already have a lot of ridicule and then you pile on more, and it's kind of… it just gets too much."
Winter's went on to say that despite looking confident on red carpets, she felt the exact opposite. "I'm an actress, that's what we do. But on the inside, I wasn't feeling so happy."
And the internet trolls weren't making it any easier. "I could post a photo where I feel good, and 500 people will comment about how fat I am and that I am disgusting," she explained.
Still, Winter says the comments weren't the only things bothering her. Like many mammoplasty patients, she also cited pain in her back and neck as reasons for having the surgery.
And now, happy and confident as a 34 D, Winter says she believes her new size is exactly what it was supposed to be.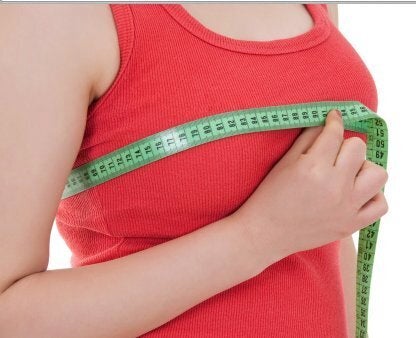 10 Things You Don't Know About Breasts