Ariel Winter has been one of the biggest body positive champions of 2016 and now she is revealing the role model who encouraged her to accept her body and become confident with who she is.
"Working with Sofia Vergara and growing up with her was great, because she was, you know, a really amazing, curvy role model for me," the brunette beauty explained. "She helped me learn to accept the way I looked and love it and dress for it, and feel good about myself."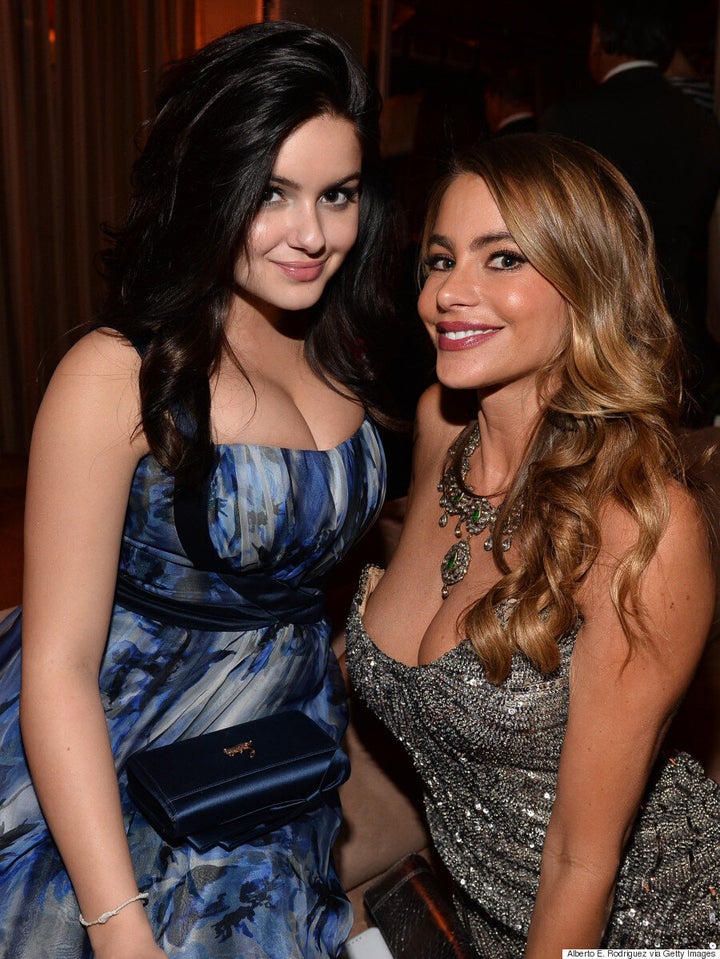 Winter was only 11 years old when "Modern Family" first premiered on television, and she remembers being bullied and feeling ashamed about her body when she was only 12.
"I remember being completely flat everywhere – I had no curves, and I was getting hate for that," Winter told The Cut. "But then, when I was 12, my body changed, and I had boobs and a butt and these new curves."
"At first I was like, 'Oh, wow, I like this,' but soon pictures started surfacing of me online and I got the worst comments. I was called fat and ugly and a slut and all the worst possible things. It was really, really hard for me."
This led Ariel to try "weird crash diets" and change the way she dressed in an attempt to transform the way she looked. And she explained it never worked.
"It was always like, no matter what I did, I was always getting this negative, negative, negative backlash. After a while I was kind of like, if I can't please them in any way, I might as well just start doing what makes me happy," she said.
The "Dog Years" actress has been known to offer some amazing advice to her followers when it comes to loving your body, and this time was no different.
"My best wellness advice is probably to spend less time pleasing others and spending more time on yourself. Focusing on things that make you happy and finding time for things you enjoy doing."