Canadian fashion retailer Aritzia has apologized to a customer in Toronto after a clerk uttered a racist comment behind her back.
She told the website that she then heard an employee say something like, "[I] don't know why I'm helping her; she probably couldn't afford the coat anyway because she's black."
Grant left the store in tears and wrote into the company's head office that same day. But she hadn't heard anything from them a week later.
Grant received plenty of support on social media.
But after speaking to BuzzFeed, she also became the target of some offensive comments.
Aritzia eventually responded to Grant personally, as well as on Twitter.
Aritzia told the network that the comment Grant described was "unacceptable" and it was sorry for the time it took to respond.
Grant will meet with the company's vice-president of retail Friday, and Aritzia said it will also meet with staff and review its policies around customer complaints.
As for Grant, she told BuzzFeed that she wants to see "something more tangible come out of this."
"I don't want this to happen to anyone else. The way I felt and the way that my friends feel sometimes from shopping there is disgusting and shouldn't be happening."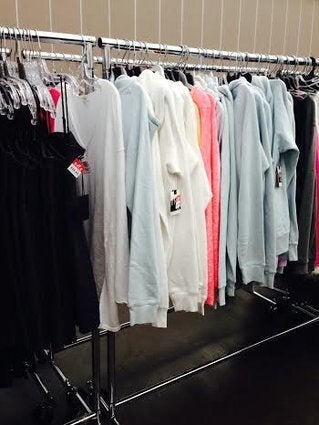 Aritzia Warehouse Sale 2014