The lasting image of Brazil's World Cup defeat was a crying child, but the Netherlands may have its own symbol in the form of Arjen Robben's weeping son.
One of the most touching videos to emerge from Wednesday's defeat against Argentina shows Robben comforting his son after the team was beaten on penalty kicks.
It was almost as heartbreaking as seeing a child in tears as Brazil collapsed against Germany in Tuesday's semifinal game.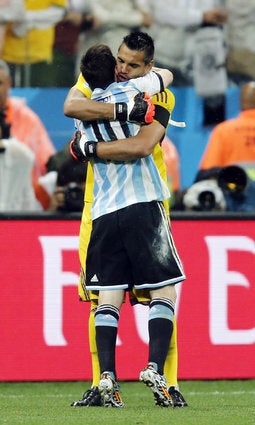 PHOTOS: Argentina vs Netherlands