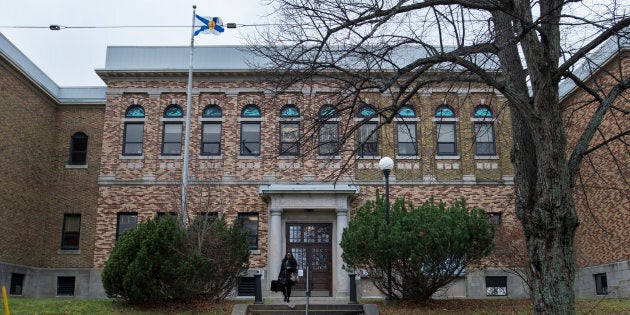 A justice of the Supreme Court of Nova Scotia's decision to strip child custody from a Halifax mother who was hiding from an abusive partner has been overturned. A Canada-wide arrest warrant issued for the woman has also been quashed.
A panel of three judges from the Nova Scotia Court of Appeal heard the case Thursday and delivered an oral decision the same day, surprising Linda Tippett-Leary, the lawyer representing the mother.
"Most important thing is that this is one heck of a day for my client," Tippett-Leary said in an interview.
"I was a little bit in shock. I didn't believe it," the mother, who is in Mexico, told HuffPost Canada.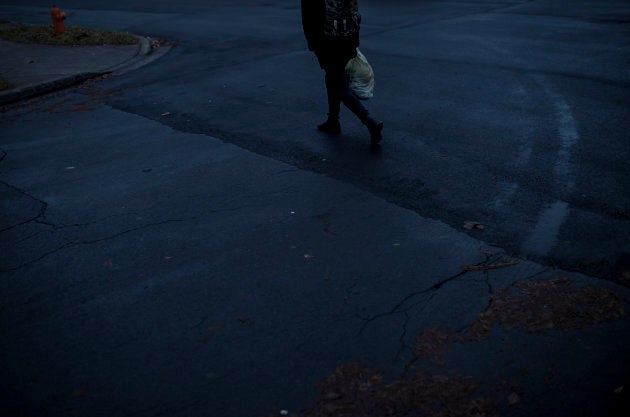 The identities of the parents and their five-year-old son are under a court-ordered publication ban. The father appeared in court with his lawyer, David Dalrymple. The mother did not.
The father told HuffPost Canada that he's not surprised by the appeal court decision.
"I believe that the judges had their minds [made] up before 10 a.m. on May 31," he said.
"I look forward to applying again to be involved in my son's life," he said. "There is not one justifiable reason why I shouldn't be involved in our son's life."
Earlier this year, a HuffPost Canada investigation revealed that the mother was a client of the Confidential Service for Victims of Abuse (CSVA) — a federal government initiative designed to help people change their identities and escape exceptional cases of domestic violence.
Documentation of any kind is discouraged as a precaution to limit the likelihood of an abuser finding a paper trail leading to a victim's new identity.
"I do believe that I was failed. The program was supposed to protect people in my situation and it did not do it — to put it lightly. It did not do it at all," said the mother, who is a dual Canadian and Mexican citizen.
The mother has been in hiding since she fled Nova Scotia at the end of 2015 with their son. The father went to family court the following spring to ask for child access.
That initial court request turned into a 16-month custody case where Nova Scotia Associate Chief Justice Lawrence O'Neil heard testimonies from three different police forces, who worked on the woman's case.
Because she was in the secretive CSVA program, waiting for a new identity, she did not appear before O'Neil in court.
The federal judge chastised the mother for not showing up to court, and accused the three law enforcement agencies of conspiring with her to block the child's access to his father.
O'Neil reversed the mother's sole custody in August 2017, and awarded it to the father — a man with a documented history of domestic violence.
Watch: Report recommends sex assault training for judges, Mounties
In family law, rulings are made in the child's best interest. Because there are no automatic disclosure mechanisms between police and family law courts, there was no mention of the father's criminal record in O'Neil's ruling. What's more, the judge appeared to dismiss concerns about domestic violence by noting that the pair had co-parented for six months.
In addition, O'Neil issued a warrant for the mother's arrest, which implied she was a child abductor. The judge's move invalidated her eligibility to remain in CSVA, because participants are not allowed to be the subject of warrants or active criminal investigations.
Father '

used the justice system to track her'
Heidi Illingsworth, executive director of the Canadian Resource Centre for Victims of Crimes, works with abuse survivors in Ottawa. She said she's told people about CSVA and how it's an option, but she doesn't endorse or recommend it to anyone.
"I have informed some survivors that it exists," she said. "But I also inform them that I have heard complaints from several women about the process."
Illingsworth said she's glad Nova Scotia's Court of Appeal recognized the mother's right to live in a safe environment with her child.
You put it in their hands and they fail you completely as well. It's hard to describe how awful it is.
Officials, such as court judges or police, need to be "better informed of the lengths some men will go to track down their exes, minimize previous violence or flat-out lie" about women to find them, she explained.
"Her abuser was obsessive, relentless and actually used the justice system to track her, showing the real and ongoing risk he presents to the mother/child — potentially lethal," said Illingsworth.
"That's exactly what happened," said the mother, after hearing Illingsworth's description. "You put it in their hands and they fail you completely as well. It's hard to describe how awful it is."
Despite the successful appeal and the arrest warrant being thrown out, she said she isn't eager to return to Halifax, let alone Canada, any time soon as she is constantly thinking about her and her son's continued safety.
Appeals court Justices Cindy Bourgeois, Peter Bryson, David Farrar are expected to release their written reasons for overturning O'Neil's ruling in the coming weeks.