It was February 2011 and I was heading to East Africa with Free The Children (FTC) that has been operating in Kenya since 1999. Through their Adopt-a-Village program, they have built schools, libraries, water projects, kitchens and teachers' accommodations. Since participating in We Day Toronto, when I was editor of two teen magazines, I had desperately wanted to travel to see these projects in action. Through my involvement with Artbound, I got my chance.
The Backstory: In 2010, I joined Artbound -- a nonprofit volunteer organization committed to championing the power that an arts education has on creating sustainable change. Our first 80s-themed fundraising event was an incredible success and raised $150k in order for Free The Children to build an arts centre at their Kisaruni High School for Girls. This would be the first of its kind in East Africa. Even better that the committee was given the opportunity to see our efforts come full circle by traveling to the Maasai Mara region to actually help with the build and meet the girls. Plus, we'd have Seamus O'Regan and Nelly Furtado joining us to film a CTV documentary, as well as Free The Children founder Craig Kielburger.
Getting There: From Nairobi, we flew out on a prop plane to get to FTC's Bogani Camp in the Mara. Conveniently located near the landing strip, we walked to what would be our home for the next 10 days alongside real Maasai warriors. Full disclosure -- I am not the camping type and was dreading this part. However, I never imagined outdoor accommodations could be so comfy. We were also pleasantly surprised when hot water bottles were brought round, and placed underneath the blankets, to warm up our beds in the evenings.
Our first day trip had us driving to Enalari Primary School, and it hit as all the kids and some parents came running out to the jeeps, waving to greet us. Once everything had settled, Craig Keilburger led us to the old structure that used to house 70 kids in one room, with six to a desk sharing notebooks and pencils. Today every grade has a separate classroom with 30-40 "very competitive" students.
Three years of basic education goes a long way in terms of impacting the lives of young people in Africa. Since finishing high school here is like getting a university degree, those who do so can go on to become teachers. Students are also going back to their communities armed with knowledge on HIV/AIDS and family planning, while FTC helps build sustainable income structures.
The next morning involved a crash course in Swahili before we were to head off to the Kisaruni High School. I immediately went into panic thinking of how I really wanted to make a connection with these kids, but how would this be possible when I could not even retain a few words in order to ask their names?! F*ck.
Arriving at Kisaruni -- "place of peace". Of course, the high schoolers spoke English so well -- their third language! Wanting to make a connection with us, one girl grabbed my hand and she was not going to let go until it came time to welcome us with a performance. The girls are from the local Kipsigi and Maasai tribes. We met Dennis and Andrew, probably the most passionate teachers I have ever met. they realize the importance of integrating art into all subjects -- from the sciences to geography to math -- to facilitate learning. I might have actually learned something in chemistry if Dennis had been teaching me!
To encourage parents to send their children to school, free meals are offered as an incentive. If FTC discovers, usually via the women's groups, that a child is not in school, they'll go in and educate the parents. Water systems are built next to the schools so the girls are able to come to classes, instead of staying home to fulfill the day-long domestic duty of fetching water.
This does not really hit home until the group of us went through the neck-breaking, spine-snapping exercise of fetching water. This two kilometre trek is normally done up to four times daily. A chore that pushes all of our boundaries - especially since we were doing the walk at high noon! The jerry cans were filled at the river to effectively reach 20 pounds of dead weight. I have flashbacks of this scene every time I turn a tap on now. A whole new level of respect for these African women, and an entirely new perspective on my water usage. Mission accomplished, Kielburger. Mission accomplished.
In the meantime, take note of The Event!
Artbound's 4th annual fundraiser -- The pARTy 90210 -- is taking place at Evergreen Brick Works this Friday, September 20th. The 90s-themed event will be headlined by Naughty By Nature and all funds raised will be used to sustain local and international initiatives. Artbound is currently in the second phase of a two-year capital campaign that will not only give Canadian youth the essential opportunities to flourish in the arts, but also reinforce what was started in Kenya, and make progress on an Adopt a Village project in Rajasthan, India. This year, 100% of The pARTy proceeds are earmarked for breaking ground on an all-boys school in the Maasai Mara - another first of its kind! Visit Artbound.ca for tickets and more on Where Art Does Good.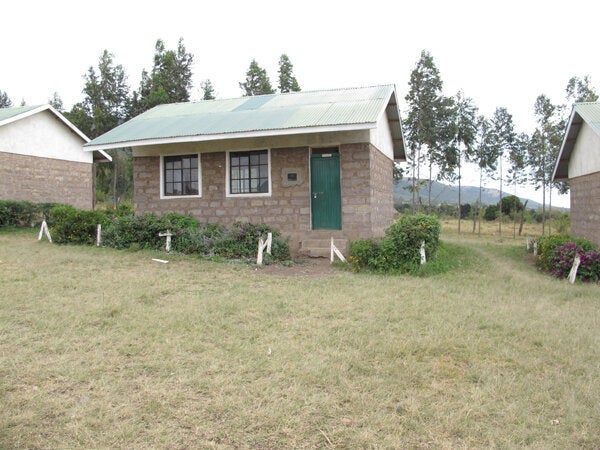 Artbound Part 1