The television show This is Us has taken America by storm. The complex and multi-layered storylines that take place within this family have captivated a broad and diverse audience. The show performed well at this year's Emmys, with the Best Actor honour going to Sterling K. Brown. Brown plays the role of transracial adoptee Randall Pearson. His storyline has been credited as a significant factor in the show's success. Viewers have been engrossed by the complexities of his upbringing and the impact on his present-day life.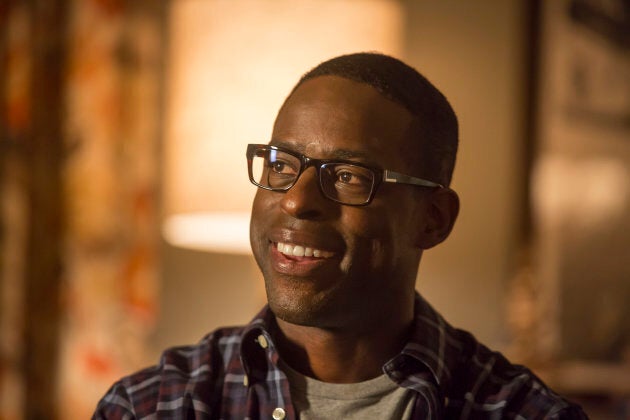 It is riveting to watch. I feel a deep personal connection to this show, because in watching Randall's story unfold I am affirmed and reminded of so many similarities in my own life.
This October, I celebrated my 38 birthday. Oct. 12,1979 is my chosen birthday; I say "chosen" because no one truly knows when I was born. I was found in a ditch in Haiti, taken to hospital before I was adopted by a loving white Canadian couple. At the time of my adoption, my parents had already had their first biological child, and after I was adopted we continued to grow as a family with two more biological siblings and one more adopted sibling also from Haiti.
Like Randall, I have had a deep yearning to know who my biological parents are. However, where Randall and I significantly differ is that I am yet to meet my birth parents. I've been constantly told the chances of finding a relative are remote at best. However, that scarce possibility — no matter how miniscule, is the fuel that has driven me since childhood.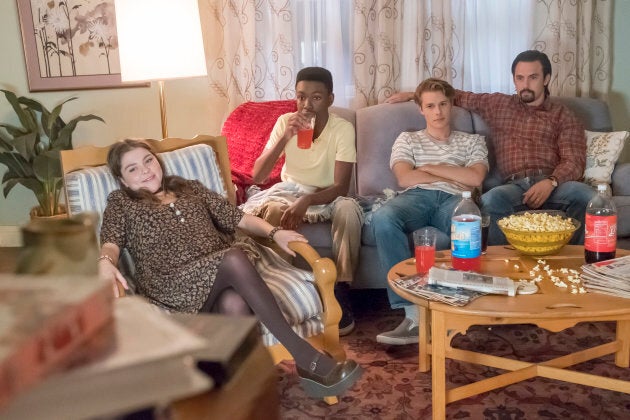 Colour-blind parenting
People often assume growing up in a white family means you end up "whitewashed" and distant from your community. What I like about Randall is how grounded he is emotionally and culturally. The effort by the writers to ensure that Randall is a well-balanced character is evident to me as a viewer. Randall is clear about what is important to him in life, particularly in relation to his culture.
The issue of culture is often ignored when it comes to those of us with no record of our personal histories. I was hesitant in watching the show as I was fearful this issue would not be addressed. However, the show is excellent in identifying the nuances and the needs of black children in white homes. Of course, white parents can embrace children of different racial backgrounds, but if they try to downplay racial differences by over emphasizing the "we are all the same underneath" narrative they risk disregarding how anti-black racism will impact their child in society.
I emphasize how essential it is for parents to adopt their whole child — culture included.
In my role as an adoption consultant, I emphasize how essential it is for parents to adopt their whole child — culture included. While adoptive parents won't be able to replicate an authentic cultural experience, their child should have an opportunity to connect and experience as many aspects of their cultural community as possible.
Thankfully my parents, like Randall's, also had the foresight to build relationships and friendships with a diverse range of people from the black community. These connections had a significant impact on my psychological and emotional wellness as a child. Randall bears all the hallmarks of someone who is proud of himself as a black man and a whole person. I believe that his parents' positive affirmation of his blackness supported him in becoming the person so many viewers love and appreciate.
Parents of transracial adoptees need community support and connections to ensure that their children have a well-rounded upbringing. The importance of this is often missed by the "colour-blind brigade," and the results can be extremely detrimental to transracial adoptees. I appreciate the way the show addressed the sensitivity to this issue when Rebecca (Randall's mother) requested support from a black woman. My mother did the same and it made a significant difference in my life.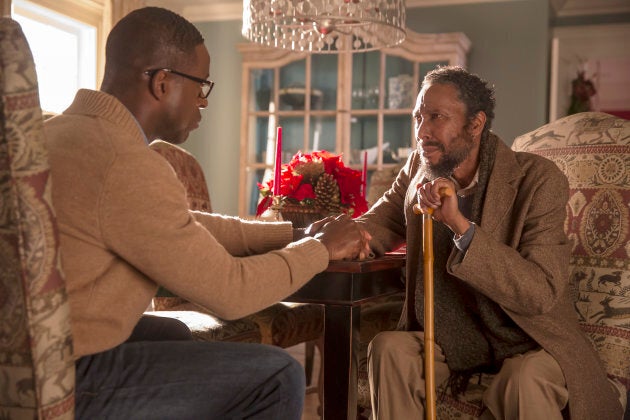 The journey to a black identity
The experience of growing up in a white family enhanced my desire to connect with the black community. As I began to branch out, it was painful because in some community spaces I often felt very out of place. I couldn't always relate to many of the black cultural norms, and it could be complex and a bit overwhelming. It wasn't until I entered university that I started a deeper journey of self-discovery, and eventually became the president of Ryerson's African-Caribbean Association. To my delight, many of my university friends were shocked when they discovered I had a white family.
I see this similar passion in Randall. He displays a pride for his community and its history. This pride is also displayed in the ways he cares for and nurtures his family. There is nothing obvious that would make the outside world think he grew up estranged from the black community. This may have explained my quirkiness, but it opened the door into me being able to talk about my complex life.
This is why, to me, This is Us is a great show. It reminds us that everyone's life is complex and that the impact of our upbringing plays such a significant role in who we become and how we tell our stories. For adoptees, transracial adoptees and foundlings with no record of their parental and familial history, there are extra layers of complexities. I am still moving through my story and I hope one day to have that eureka moment that Randall had when he discovered the history that birthed him.
Judith is a Consultant Social Worker specializing in adoption. She has worked in child welfare, fostering and private adoption. She is currently writing her autobiography due out in Fall 2018. jcraig.adoptedid@gmail.com. In honour of November's Adoption Awareness Month, her documentary, Adopted ID, will be screening at Women's Health in Women's Hands on Wednesday Nov. 29, 2017 at 6:30 p.m.
Follow HuffPost Canada Blogs on Facebook