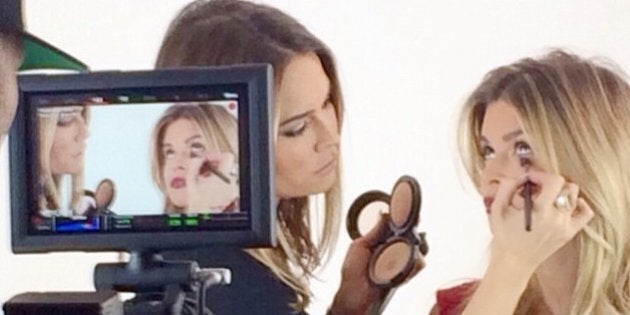 Due to my career in modelling, I am regularly engaged in social media, whether it be posting something or seeing what is trending. I have noticed over the course of the week the Lammily Doll (aka "Normal Barbie") keeps popping up.
My first thought was, "I wish I had of invented the Lammily Doll," as Nickolay Lamm (the creator) is going to make a fortune off of it. My second thought was, "Did playing with Barbies through my developing years have a negative effect on me?"
Normal Barbie has realistic features like acne, glasses, scars, and moles, to name a few, and has proportions more realistic to today's women. I recently watched a video online that gave preschoolers regular Barbie as well as the Lammily Doll and almost all the preschoolers wanted to play with the Lammily Doll as they all felt it was more like them.
If my generation played with the Lammily Doll, would women have better self-esteem and self-worth, worry less about their looks, and be more successful? Realistically, probably not, as whether you blame Barbie or ads in magazines, we are consistently inundated with images that tell us how we are supposed to look -- especially women.
But I have to say playing with Barbies and making their dollhouses was something that my friends and I spent hours doing, and it gave us so much joy. (Fast-forward: During my Vancouver bachelorette party, Barbie's poor little twiggy legs may have been pulled off and she may have unfortunately drowned in a bowl of spiked punch.. LOL.)
On the flipside, I hadn't been to Toys R Us in probably 10 years or longer, and was there earlier this month. I found this experience interesting. After having a freak out when I saw a pink vacuum and cleaning set made for a little girl, I said to my husband, "See, this is why women are messed up!" He then pulled the box off of the shelf to reveal a blue boys' vacuum set behind it.. that shut me up pretty fast!
In some ways we have come a long way as a society to promote gender equality. But I couldn't help but go through the Barbie section -- the dolls I grew up with and played with more than anything. There was lifeguard Barbie, fashion stylist Barbie, and princess Barbie (I am sure there is doctor and lawyer Barbie, they just probably weren't on the shelf). Great careers, but the body was the same. I looked at Barbie's body and my first reaction was, "OMG, what an unrealistic expectation of beauty to put in front of little girls."
I have, in some ways, been very fortunate from a physical point of view with being given a body and face that society has deemed pretty enough to model professionally, but I still have zits and stretch marks and moles and insecurities.
Blog continues below slideshow: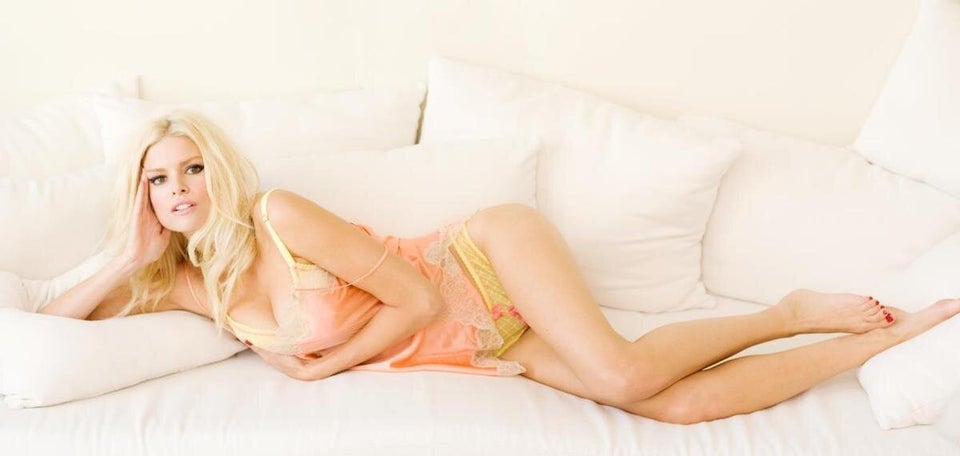 Ashley Diana Morris
I also spend countless hours and money on beauty (and I would like to say it is for my profession but I think I probably would regardless), whether it be on hair colour, personal training, face cream, skin cream, waxing, teeth whitening, facials, microdermabrasions, or makeup (I can't go into Sephora without spending at least $100).
Take away all that upkeep and, well, I don't look quite the same. The ideal that society is setting right now really is just not obtainable. "Flawless" cannot be achieved, and I think that's why you're seeing so much PhotoShopping on social media. Girls are trying to be flawless and realistically, nobody is.
I follow model and actress Brooklyn Decker's Instagram and I love her posts. She posts everything from her zits to double chins and I love that she shows just how beautiful imperfection can be.
Everyone gets zits, and models definitely aren't spared! But why can't beautiful be no makeup and zits? Why is beauty defined as the number on the scale and how flat your stomach is? I, unfortunately, think it will be a very long time before wearing no makeup and having unconcealed zits is considered beautiful -- but I think the Lammily Doll is helping start a brand new trend that is going to make growing up for women in this world just a little easier.
So thank you to Nickolay Lamm for creating the doll, and to social media for helping to promote a move in the right direction.