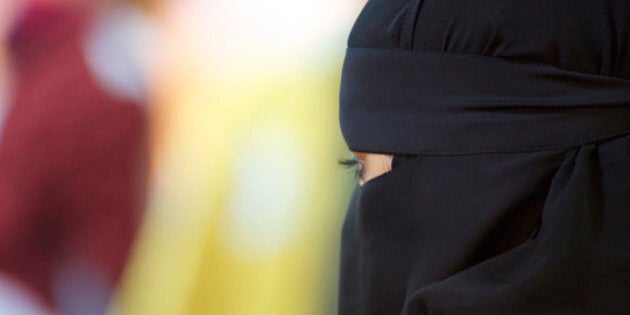 It was like watching a train wreck in slow motion.
But many others stayed discreetly silent -- and we need to have an honest, perhaps difficult, conversation about that silence.
However, the defeat of the Conservatives does not mean that the issue is over. There needs to be a concerted effort to confront the rise of prejudice that was encouraged by the Conservatives in their bid for re-election. Although Steven Harper has been defeated, the lingering "permission" given to bigotry needs to be challenged in every workplace and community across Canada.
We have many shameful instances of discrimination in Canada's history: the treatment of First Nations, the Chinese Exclusion Act, the turning away of South Asian and Jewish migrants, racial profiling and even Ku Klux Klan activity. These acts have been made possible by casting groups of people as the "other" -- somehow not part of our shared humanity. And that is the underlying feature of the growth of Islamophobia in our world.
Canadians have never been immune to the corrosive influences of racism and anti-Semitism. At this point in history we are called upon to specifically challenge Islamophobia. The fact is that our Muslim brothers and sisters have been made to feel defensive about their faith and unsure of how their neighbours accept them.
We don't have to look very far to see the rise of political forces feeding on anti-Muslim and anti-immigrant sentiments -- from Donald Trump's soaring popularity in the U.S. to election victories of right-wing groups in Europe. Harper was banking on a similar dynamic taking place here. Fortunately, he was wrong on that count, but far too many of our neighbours offered quiet agreement. The question now is: how do we address this festering wound in our body politic?
People of goodwill have a responsibility to build intentional relationships with our Muslim neighbours and co-workers. Learning from each other, building a culture of understanding, reaching out to those who are feeling marginalized, working to eliminate discrimination in all its forms -- these are key steps to embracing our common humanity.
I am afraid that it will take more than a few weeks to undo the damage done by Mr. Harper and his colleagues. But if we turn our collective minds to an intentional healing process, I am confident that it can be done. Many people have made it their lives' work to challenge prejudice and discrimination. We must all join in working for the kind of future we want to share together as Canadians.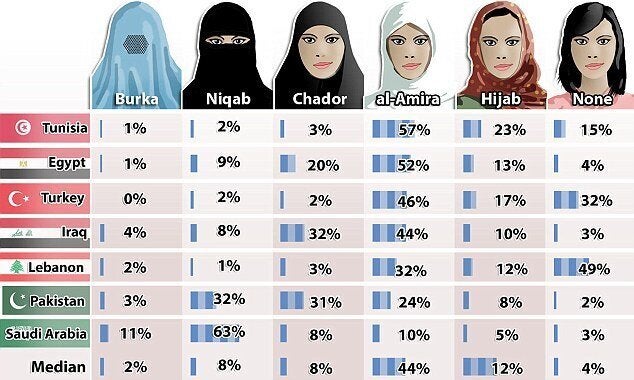 Hijab, Burka And Niqab Use Around The World