In a historic event on Saturday evening, Ashley Burnham became both the first Canadian to win the Mrs. Universe title, as well as the first First Nations contestant — ever.
Since getting married in February, Burnham changed her participation from the Miss contests to the Mrs. Universe beauty pageant, which has celebrated and honoured married women since 2007.
In the national outfit parade, Burnham wore a stunning beaded jingle dress, a traditional outfit worn for a powwow dance, made by Dabney Warren. As she told the Edmonton Journal, "Ever since I was little, I loved acting and being in the spotlight and on stage and everything. When I was a little kid, I danced jingle and entered every powwow and competed."
Her swimsuit was a beautiful turquoise bikini:
Many people online quickly championed Burnham's achievement, with Canadian author Kelly Oxford writing a beautiful short essay on Instagram:
Plenty of other supporters were easy to find, cheering on everything from Burnham's strength to her beauty.
Congratulations Ashley — we can't wait to see what you do next.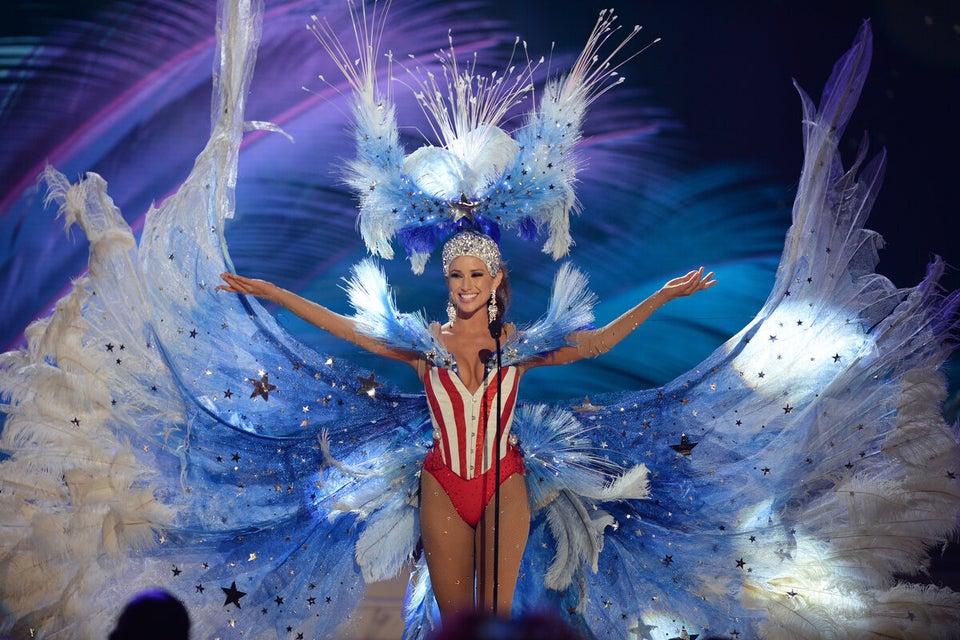 Miss Universe National Costumes