Ashley Graham just told beauty pageants they need to up their game when it comes to showcasing body diversity on the stage. And she did it in the best way possible.
"Pageants now, I'm hoping, are going to start putting curvy and plus-size women in front of the camera," the 28-year-old said as the final 15 contestants walked off the stage.
In an interview prior to the telecast with People, the Swimsuitforall designer explained how her role in this year's competition was "very, very important."
"The fact that they've asked me to come and speak backstage means that there is more feeling of diversity of beauty," Graham said. "I'm really excited about the fact that they're so open to the inclusion of so many different types of beauty, because for so long [America] has been going one way – America has finally caught on."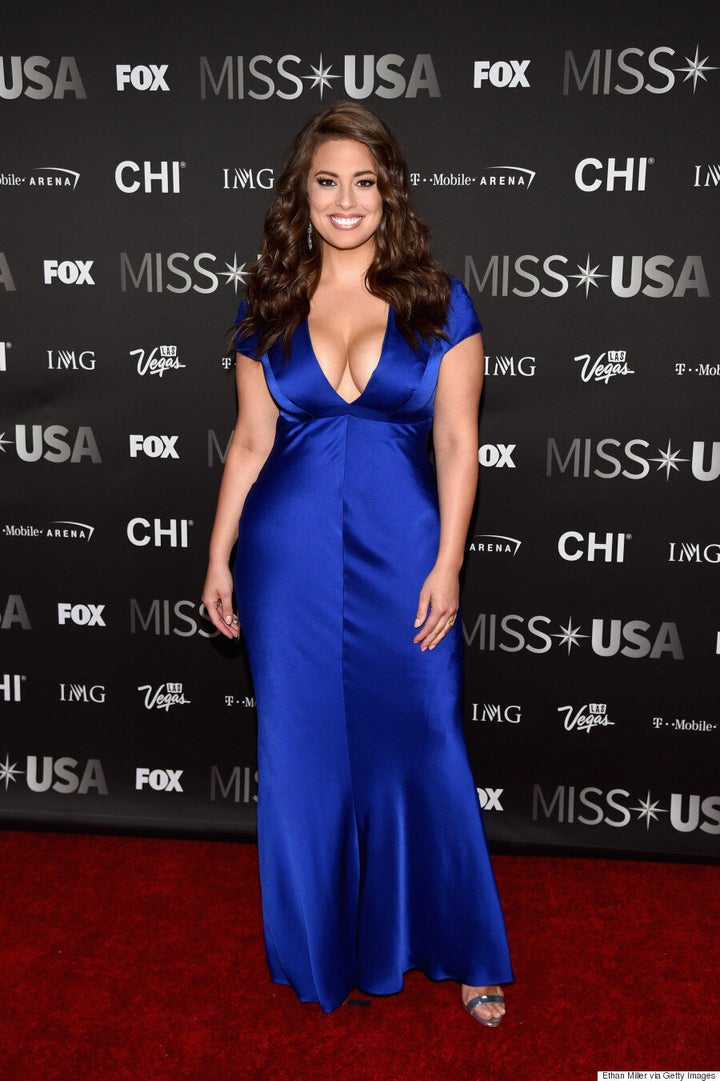 Model Ashley Graham attends the 2016 Miss USA pageant at T-Mobile Arena on June 5, 2016 in Las Vegas, Nevada.
"I would like to see diversity of body shape, sizes, ethnicities and ages in every realm," the model continued. "I think by having me host backstage it's opened up this door and this question of 'well, why haven't we had anybody? What is stopping us from having a very curvaceous woman come in and win Miss USA or even be a contestant?'
Julianne Hough, this year's host, admitted that she gets "that cringe-worthy negative connotation" associated with the swimsuit aspect of the show, however, she believes it is an empowering moment for the contestants.
"There is the whole thing of being confident in the fact you worked hard to get that body and you go to the gym and you eat healthy and do certain things," she told USA Today. "It's no different if you are going to the beach."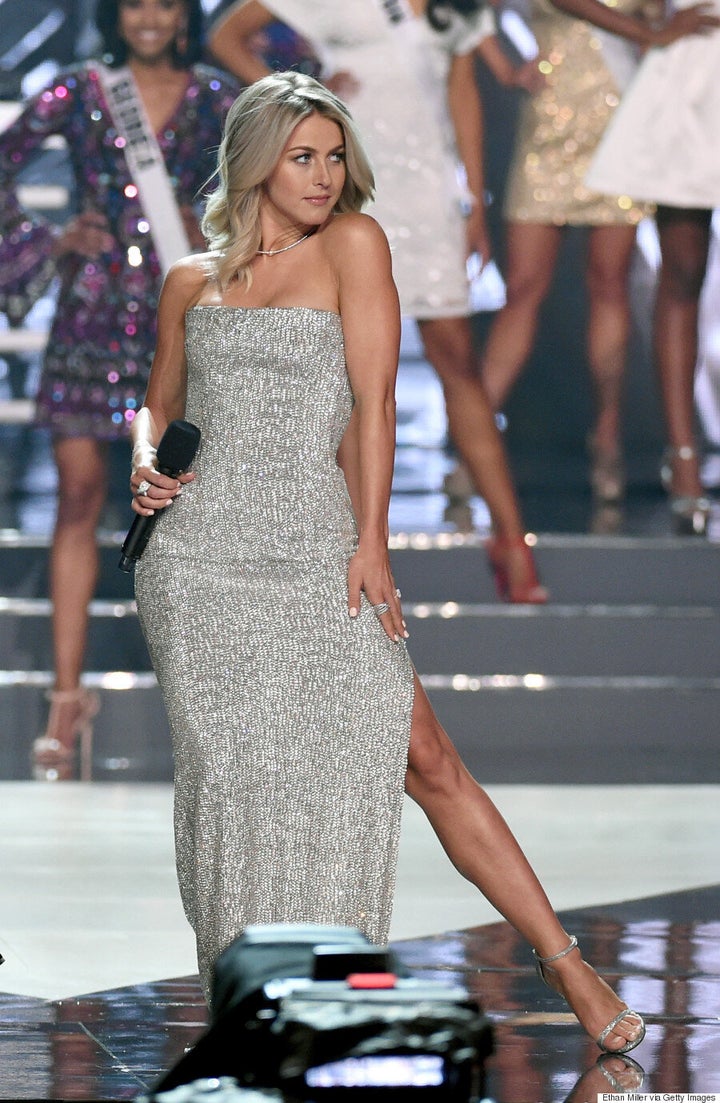 Actress/singer Julianne Hough poses on stage as she co-hosts the 2016 Miss USA pageant at T-Mobile Arena on June 5, 2016 in Las Vegas, Nevada.
But as Refinery29's Shannon Carlin points out, Hough's statement is problematic in that it "assumes that all women want to look the same on the beach, or that there is some beach body ideal we should aspire to."
Carlin continues, The truth is, you can love and be happy in your body at any size, as can the Miss USA contestants."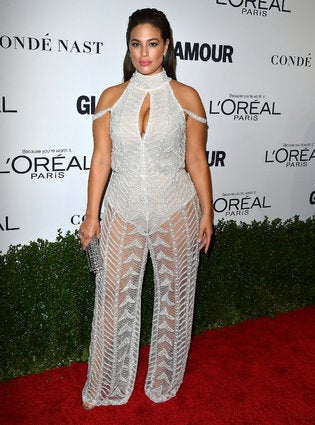 Ashley Graham
Popular in the Community