When news broke that Ashley Graham, the "size sexy" model who took 2016 by storm, had landed her first Vogue cover, many celebrated the fact that, finally, a full-figured model was being praised by the fashion bible.
But Vogue U.K. is revealing that, even with someone as successful and impactful as the 28-year-old brunette beauty, it was tough finding designers who were willing to dress a size 16 model.
Editor-in-chief Alexandra Shulman began her editor's letter for the January 2017 issue by thanking Coach and the creative direction of Stuart Vevers for dressing Ashley for the photo shoot and working "speedily to provide clothes for us that had to come from outside their sample range."
"[Coach] were enthusiastic about dressing a woman who is not a standard model, but sadly there were other houses that flatly refused to lend us their clothes," she wrote.
"It seems strange to me that while the rest of the world is desperate for fashion to embrace broader definitions of physical beauty, some of our most famous fashion brands appear to be travelling in the opposite – and, in my opinion, unwise – direction."
It's no surprise the world of fashion has unrealistic body standards and lacks diversity.
"Do I sometimes wish I were thinner? God, in the old days, absolutely I did, but now I feel that to lose weight would be disloyal to myself," she explained. "A lot of who I am is connected to my size, and I am so happy with who I am."
We can only hope that future high profile opportunities for Ashley involves her ~spreading her wings.~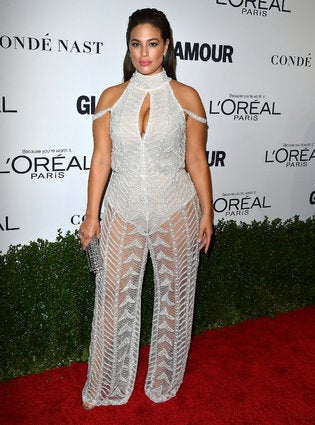 Ashley Graham