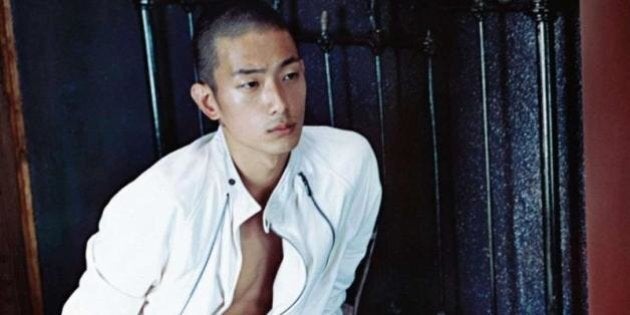 I always buy myself a magazine for the flight between Toronto and Ottawa. I make the 40-minute trip multiple times a year and I'm usually barely through my first article before the captain announces our descent. Blame it on a compulsion to support a dying industry or self-indulgent nostalgia if you will, but there are certainly worse habits.
On my most recent jaunt, I was flipping through this season's British GQ Style and noticed some of the models were a little a different. Lean with high cheekbones and straight, black hair cut bluntly across the forehead. In ads for Kenzo, DKNY, Bottega Veneta… were those Asian male models?
You'll have to forgive my (facetious) feigned shock, but as an Asian male who grew up in North America, I don't often see people who look like me in the media. However, given that "diversity" is such a buzzword at the moment, it's no surprise fashion marketing and editorials are reflecting it.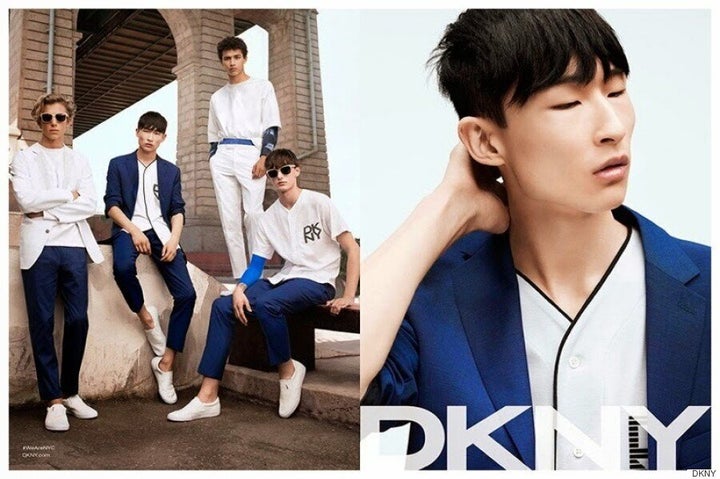 A small but growing group of Asian male models are becoming increasingly familiar across editorial spreads. Led by Canadian-Taiwanese superstar Godfrey Gao (who the Guardian called "the first Asian male supermodel") and South Korea's Sang Woo Kim, it appears as though the market niche is gathering steam.
While still suffering from slight tokenism (i.e. three white models and one Asian in the DKNY ad), it speaks to a cultural shift. But then we have to ask the question: Why has it taken fashion so long to value Asian male models?
(Story continues below slideshow)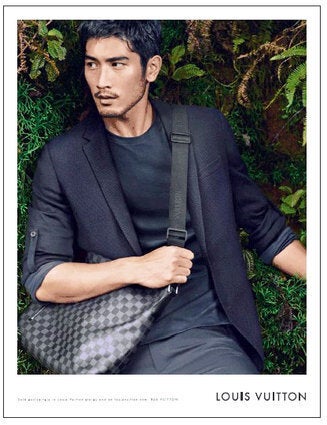 Asian Male Models
It can be partially attributed to changing global economics. While slower now, the past decade has seen Asia come to widely outspend America and Europe in the luxury goods market. China in particular is the perfect storm for high-end retail, with an exploding middle class and a culture obsessed with outward symbols of wealth -- and it's men who are doing the shopping. Chinese males account for 55 per cent of luxury purchases, compared to a global average of 40 per cent. Naturally, Asian consumers want to see models who look like themselves in fashion marketing.
Further explanations for the rise in Asian male models include globalization and the Internet. The digital age has helped Western culture redefine its scope of beauty and desire, opening our minds to the vast world beyond blue eyes and blond hair. The popularity and fearless style of K-Pop stars has also primed North American consumers to a more Asian aesthetic.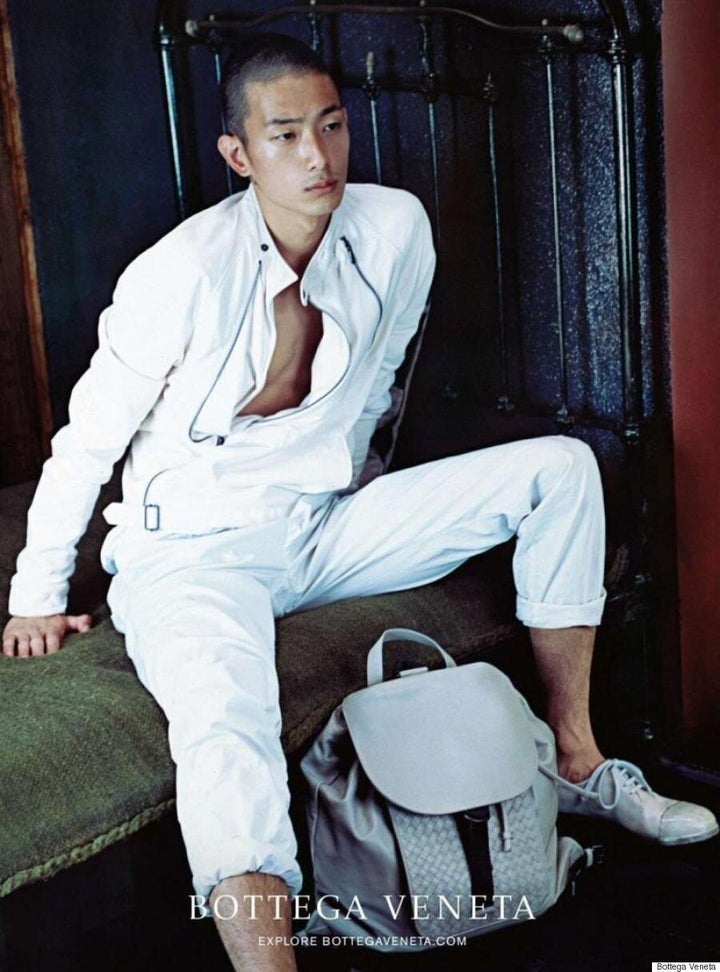 Danyl Geneciran, editor-in-chief of TOM* Magazine, tells us, "There have been huge efforts in fashion to be more inclusionary of Asian male models, and this has to do with everyone's access to social media."
Social media has essentially erased national borders, connecting fashionistas across the globe and creating an expectation of diversity. Print fashion magazines, in an attempt to stay relevant, have started to reflect this shift with more inclusive model choices.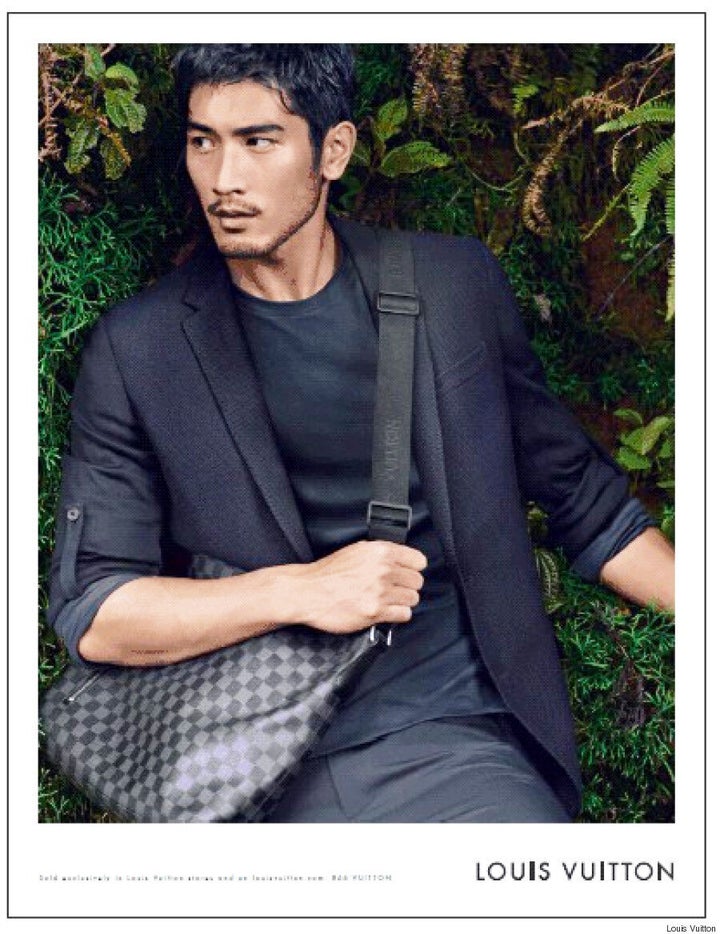 But does the increased visibility of Asian male models speak to an even larger cultural narrative?
Well, yes. Fashion and Western media have long been constructed around a singularity of attraction; namely, you have to be a buff white guy to be hot. This can still be seen across fashion editorial and ad spaces, where the majority of models are Caucasian. Why? Because we have built it up as the norm against which all other races are compared to and measured against.
"There is no question that Asian masculinity has, historically and still to this day, been feminized -- often in the service of shoring up the virility and hyper-heterosexuality of white men. We see this in everything from mainstream film to television through to contemporary advertising," says Marc Lafrance, associate professor of sociology at Concordia University.
However, with globalization and social media, things are changing for the better. Lafrance continues, "It is certainly conceivable that, because the definition of masculinity is opening up and becoming more fluid in some contexts, Asian models and the masculine personas that tend to be attributed to them are now seen as more acceptable and, indeed, more desirable to the general public."
Models are reflections of our ideals and attractions, and Asian male models are a positive sign that instead of constantly talking about valuing diversity we're actually moving in the right direction.