In the Buzzfeed video above, traditional bridal fashion from Afghanistan, Korea, Vietnam, India and Thailand are beautifully shown off to "dramatically change the way you think brides should dress."
Throughout Asian, brides opt out of wearing a typical white dress in exchange for traditional and cultural bridal gowns.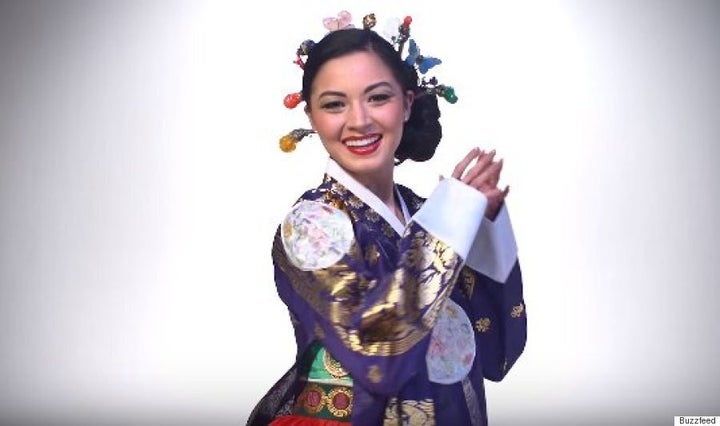 In Thailand, pastels and creamier colours are worn down the aisle, whereas Afghani brides don green, which is significant in Islam as an association with paradise. Women in Thailand sport the national costume, áo dài, a long silk tunic worn over pants, on their wedding day, and Korean brides flaunt a Hanbok, a bell-shaped multi-coloured gown for the big day.
For more beautiful wedding looks, watch the video above!