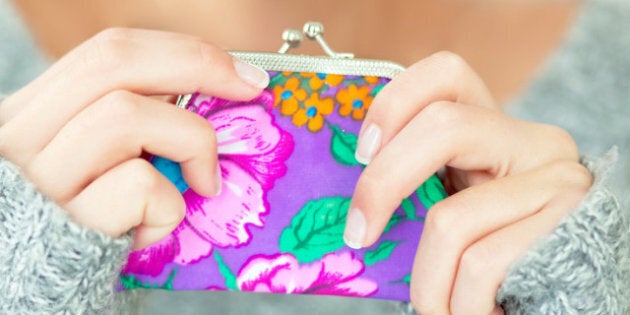 You often hear the phrase "money talks" — but why is so hard to actually talk about money?
"Money is something very personal. Some people work really hard to make ends meet and it becomes a sensitive topic," says Carey McBeth, an etiquette specialist based in Vancouver. "People aren't comfortable or passionate about it, which gets hard when you're trying to ask for it back."
And if you don't have a reason to talk about it, you probably won't. But when it comes to lending money and borrowing from other people, McBeth says the conversation can get a little awkward.
"As soon as there is money involved both people get stressed," she tells The Huffington Post Canada. "Before you borrow money, let the person know in detail how you plan on giving them the money back."
Of course, asking someone to cover for lunch and help you pay for a car are very different, but McBeth says it doesn't matter how much money is being tossed around. Make sure both parties understand when it's going to be paid back.
Details aside, borrowing money also means asking the right person. Not only should you know and trust the person (how uncomfortable would it be if you didn't), but you should also be able to communicate with them openly.
Family and close friends are probably the easiest way to go, and most of the time, both would be willing to help out, according to Time Magazine. But as a result, mixing up your finances with your personal relationships isn't always the smartest idea either.
So how do you get around borrowing and lending money? Here are 8 things to consider: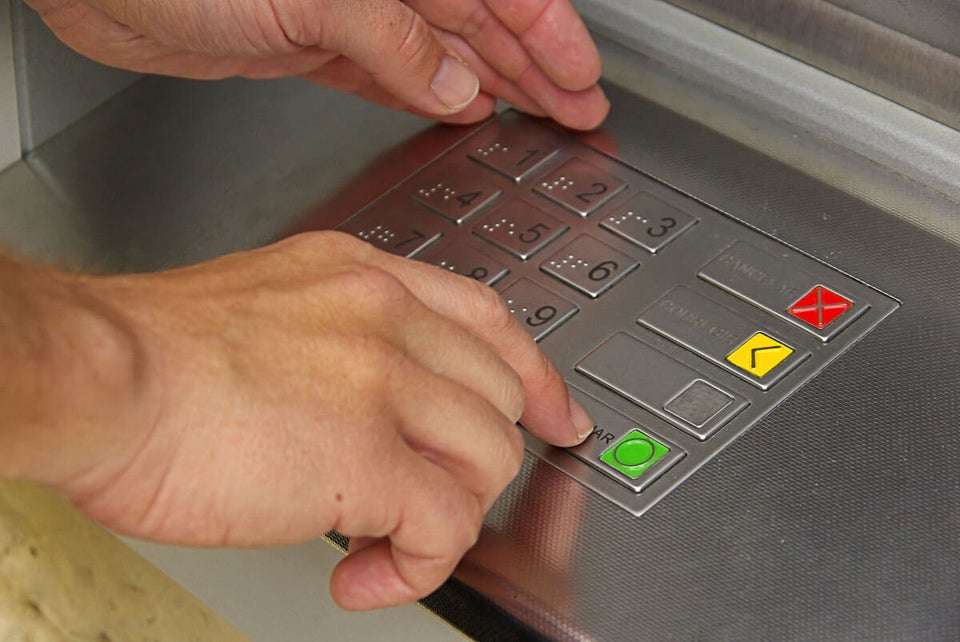 Etiquette On Borrowing And Owing Money
Borrowing: Find Alternative Means
If you need to borrow a large lump sum of cash, don't just rely on people you know, says Carey McBeth, an etiquette specialist based in Vancouver. "I would suggest borrowing money from a bank or using a line of credit. Bringing up a money situation to a friend can get too personal — and ruin relationships."
Borrowing: Ask For It In Writing
If you're worried about a friend not paying you back — and the amount is substanial — try to have something written in an email or on paper, McBeth says. "Make sure you also ask them to write down when they can pay you back. It's also a way to protect yourself."
Borrowing: Get Your Finances In Order
Why are you borrowing money, anyway? Do you rarely carry enough cash or are you not budgeting well enough? McBeth says these are the types of questions you should ask yourself, especially if you tend to always borrow money from others.
Borrowing: Ask Someone You Trust
You can't go around asking anyone you know for money. If you're in a financial rut, McBeth recommends explaining your financial situation to them and giving them a timeline. "Go with a plan. Let them know realistically when you can pay them back," she says.
Lending: Don't Get Confrontational
If someone close to you borrows money and they are having a hard time paying it back, don't be too aggressive with them. McBeth says you should ask the borrower to honestly explain why they can't pay you back right away.
Lending: Don't Be Afraid To Say No
If someone is constantly asking you for a few bucks (or more) here and there, don't be afraid to say no. "If you say your bills come first, nobody should be calling you cheap," she says. And if you are not the type of person who lends out money, don't be afraid to state it, she adds.
Lending: Don't Be Afraid To Drop Hints
If someone still hasn't paid you back, send them a friendly email reminder. If they still don't get the message, drop hints in a phone call or a text message. "But remember, don't think for a second that those people don't know they owe you money. Don't assume they forgot," she says. And if this doesn't work, to try address it directly in person.
Lending: Communication Is Key
McBeth says if you don't speak up, you'll never get your money back. "If you are not comfortable asking for your money back, you probably won't get it back," she says. Instead, practice — as strange as it sounds. Rehearse asking the tough questions and try it out on a friend. You won't get over your fears unless you confront them.
Popular in the Community