Your hands are sweaty, your heart is pounding and the idea of posing that question to your boss makes you sick to your stomach. You're preparing to ask your boss for a raise at work.
While having more money in your pocket is certainly appealing to many, asking your supervisor for more pay can sometimes be an intimidating task.
Being a productive worker, knowing the right time to ask and doing your own research of your company's standards for pay increases are all factors that can help you get a "yes."
Have you ever asked for a raise before? Let us know your experience in the comments below.
"A Better 9-To-5" is a new series from HuffPost Canada Studios that aims to help you make the most of your work day. Each episode offers tips, tricks and life hacks you can use at the office to increase your productivity and well-being. From asking your boss for a raise to taking care of your constantly-sitting body to keeping your desk germ-free, this is adulting at work made easy.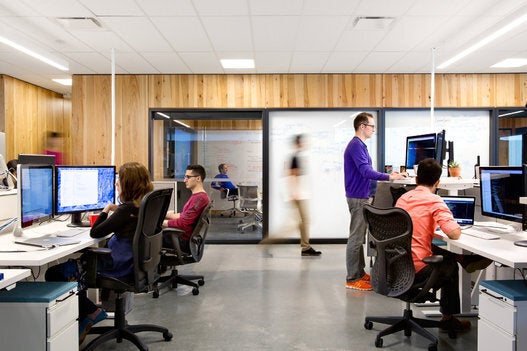 Cool Vancouver Offices
Popular in the Community