It's spring time, asparagus lovers. Crunchy, flavourful adventures with your beloved, slender stalk await.
But you've done steamed. Boiled is old hat. Hollandaise on top is a classic, but ... you're ready to up your asparagus game. And we've got you covered, with 28 different ways to enjoy this versatile vegetable.
You'll have to act quickly, because asparagus season is tantalizingly short. In Ontario, the season peaks between May and June.
- Look for firm but tender stalks (thicker might actually be better), rich colour and closed tips
- If storing is necessary, wrap stalks in a damp cloth and keep refrigerated, or stand stalks up in a container with cold water
The recipe round-up below includes both green and white asparagus varieties and the preparations range from vegan to positively carnivorous, but all are equally mouthwatering. Asparagus can often be relegated to supporting-role status, but many of the recipes below have it billed as the main star. Enjoy simple recipes (like spicy asparagus), or the more adventurous asparagus soufflé. And be sure to let us know which ones you try!
Check out some tempting recipes below: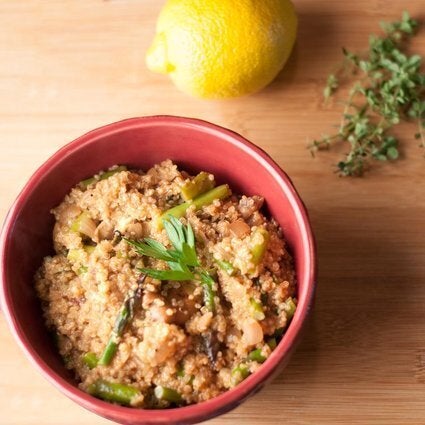 28 Delectable Asparagus Recipes
Popular in the Community