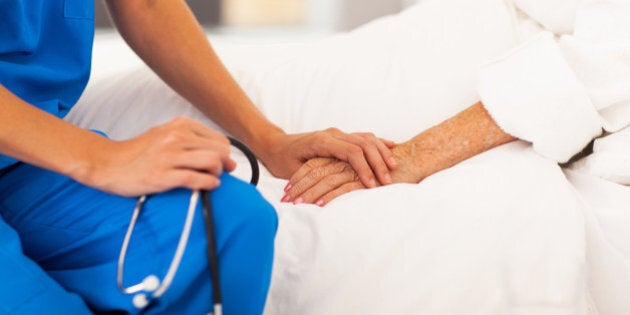 A majority of Albertans support physician-assisted dying and many even believe it should be more permissive than the what the Supreme Court ordered in its ruling, according to the results of two surveys released Thursday.
The surveys were released in advance of June 6 — the date the Supreme Court has set for legislatures to legalize medically assisted dying across Canada.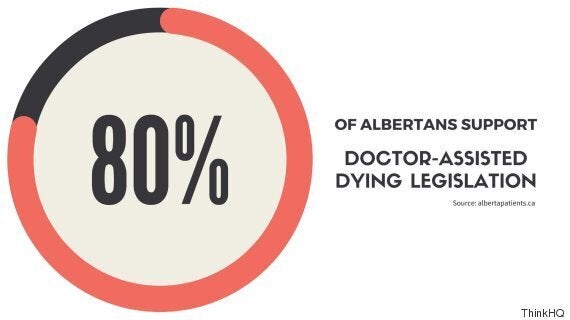 The survey, which was conducted by ThinkHQ on behalf of the Alberta Medical Association, found overwhelming support for the government of Alberta's draft guidelines, with 77 per cent saying they either strongly or somewhat agree.
The guidelines require two physicians be consulted and patients to retain their capability to make decisions throughout the process.
Disagreement with federal legislation
Albertans also support allowing minors to choose physician-assisted death, even though it's currently not included in the planned federal legislation.
"Children should not be excluded from relief from irremediable grievous suffering," wrote one respondent.
The survey also found 70 per cent of respondents think patients can lose competence by the time the assisted-death is performed, while federal legislation says patients must retain competence throughout the entire application process.
The survey, which was held as part of consultations by the Alberta government, received 15,000 online responses between February and March. As the survey was open, it states that it might not represent general public opinion.
The ThinkHQ survey collected responses from 1,500 Albertans online in March. It was weighted to reflect demographic quotas, and adjusted for gender, age and regional distribution. It does not have a margin of error, but a probability sample of the same size would have a margin of error of +/- 2.5 per cent.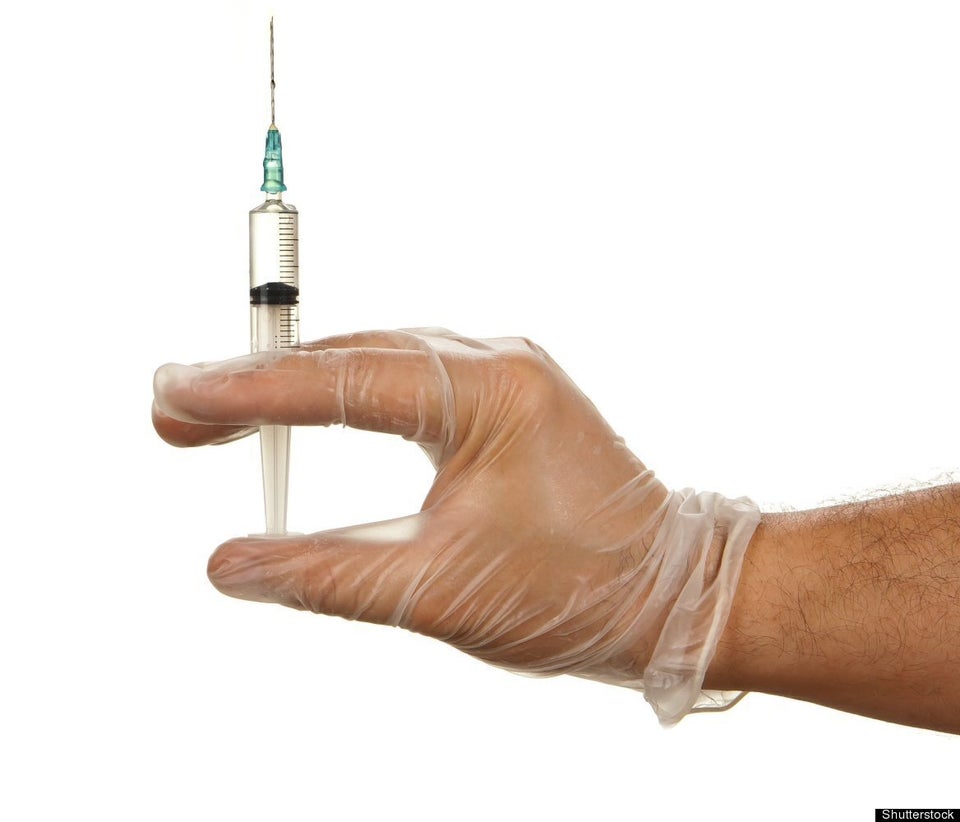 Assisted Suicide Laws In Canada