Forget ghosts and zombies – this Halloween visitor is much more sinister.
On Oct. 31, an asteroid larger than the Empire State Building will fly by Earth, according to CTV News.
But don't worry; though the colossal rock has been nicknamed "Spooky," it has no chance of hitting us.
But some at NASA are speculating whether it might be a comet.
The "Spooky" asteroid won't be visible to the naked eye, EarthSky notes, but if you have a telescope with an eight-inch (20-centimetre) or bigger diameter, you might be able to see its movement. A good time is around 3:20 a.m. ET Saturday.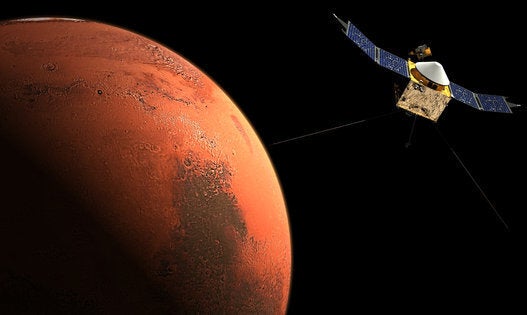 4 Monumental Discoveries That Suggest There Might Be Life In Space
Popular in the Community