One Olympic athlete didn't make it to the podium this week, but not because she got a low score.
"After double checking with the vets here they concluded he was bitten by an insect or spider or some sort of animal which produces toxics," the 37-year-old wrote on her Facebook page.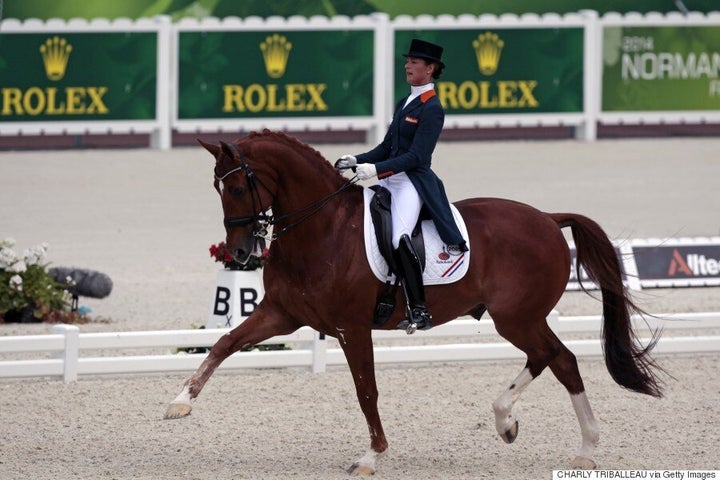 Adelinde Cornelissen rides Jerich Parzival N.O.P. at the 2014 FEI World Equestrian Games. (Photo: Charly Triballeau/AFP/Getty Images)
The horse contracted a fever and had a swollen head the day before the event, and was given fluids, went through X-Rays and had blood tests taken until eventually his temperature fell and the swelling in his head decreased.
However, after making only a few moves into the competition, the rider decided to quit the individual Grand Prix Wednesday.
The heartbreaking decision was made all the more difficult because it was likely Parzival's final time at the Olympics, as the horse is 19 years old. Both rider and horse previously won individual silver and team bronze together at the 2012 London Olympics.
Cornelissen shared her reasoning behind the move on Facebook, explaining that she felt she made the right decision, given Parzival's worrying condition.
"I had decided yesterday I was not going to compete, but now the temperature was back to normal, he looked fit, was eating and drinking good, I also didn't want to let the team down," she wrote. "In the back of my mind knowing we had no reserve combination here..... What to do?"
"I slept at the stables, checking up on Parzi every hour. I was not going to leave him alone!"
"My buddy, my friend, the horse that has given everything for me his whole life does not deserve this."
After discussing Parzival's health with several vets, the team coach and the Fédération Equestre Internationale vets, she was given the green light to compete.
"We decided I would give it a try," she wrote. "The fever was down, which means the toxics are out of his system. There is still a bit of swelling in the jaw, but we cooled it all the time and the swelling gets less..."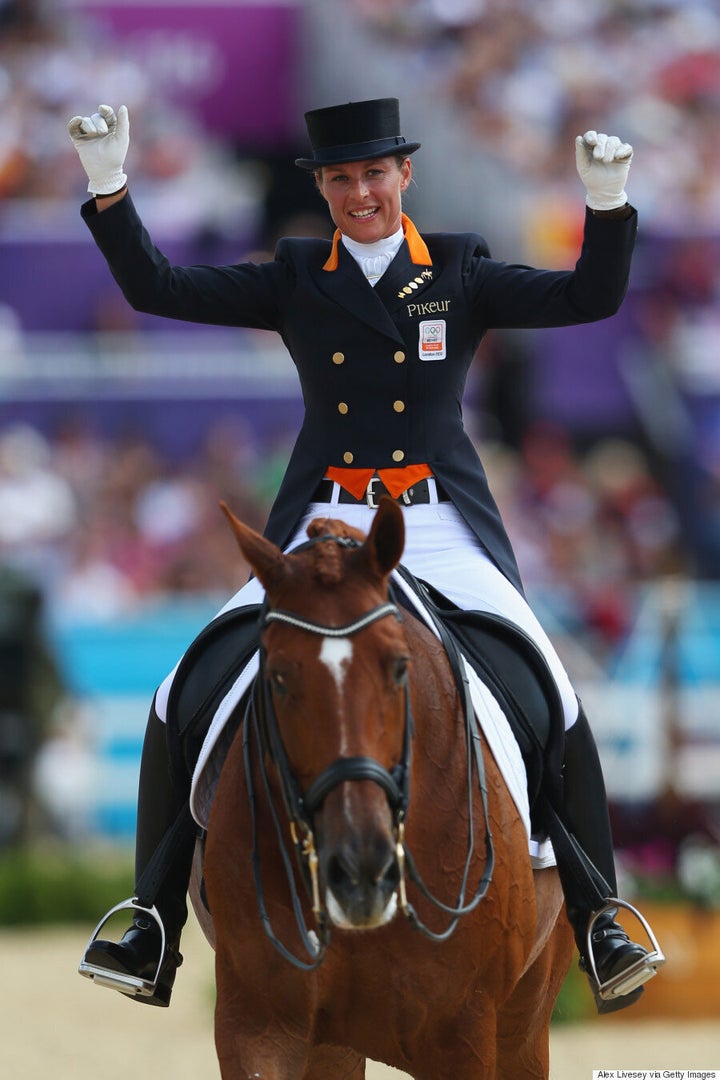 Adelinde Cornelissen of Netherlands riding Parzival celebrates during the individual dressage at the London 2012 Olympics. (Photo by Alex Livesey/Getty Images)
However, it wasn't long before she realized that all was not right with her beloved steed.
"When I entered I already felt he was giving his utmost and being the fighter he is, he never gives up... But in order to protect him, I gave up...My buddy, my friend, the horse that has given everything for me his whole life does not deserve this.... So I saluted and left the arena.....#twohearts."
Although it must have been a difficult decision, Cornelissen knew that going for the gold wasn't worth the risk it it meant harming Parzival.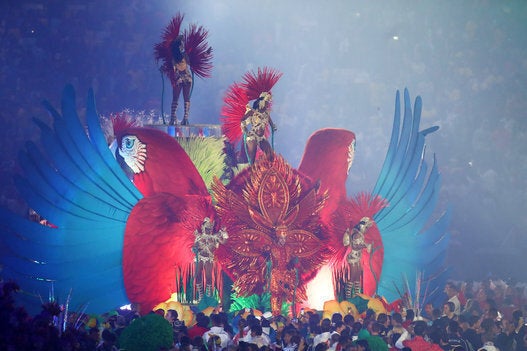 Mesmerizing Photos From Rio Olympics 2016