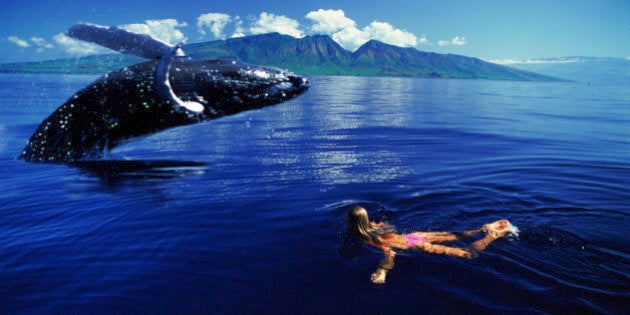 As a scientist, I have been disheartened by the disregard that Canada's federal government appears to have for data and scientific analysis. However, it has become equally disheartening to realize that some non-governmental organizations (NGOs) appear to share this same disdain for science and factual information when science does not support their agendas.
This has become particularly apparent over the past two months following the downlisting of North Pacific humpback whales in Canada from Threatened to Special Concern. Both the Raincoast Conservation Foundation and the Living Oceans Society have tried to discredit the scientific basis for the decision as well as the scientists who provided factual information about the recovery of humpback whales in British Columbia.
These NGOs have sent a very clear message to scientists -- those who provide factual information that counters the statements or beliefs of NGOs will be bullied and intimidated to silence our voices. This apparent disregard for truthfulness and scientific facts not only undermines the credibility of these NGOs, but also does a great disservice to other NGOs that respect and effectively use science to affect public policy.
The biological facts about humpback whales in British Columbia are these: the B.C. population numbered about 4,000 in 1905 before commercial whaling began -- but only about 1,500 remained in the entire North Pacific when whaling ended in 1965. The B.C. population of humpback whales was in danger of going extinct until whaling stopped and their winter breeding areas in Mexico and Hawaii were protected. Today, there are over 2,100 humpback whales in British Columbia alone, and they are increasing at about four per cent per year. The B.C. population is part of the growing North Pacific population (which numbers over 21,000 and exceeds estimates of pre-whaling abundance in the North Pacific). It is an incredible success story in marine conservation.
This change in status of humpback whales from Threatened to Special Concern did not reflect anyone's personal or political opinion, but was based on the above facts and a set of listing criteria that are founded on the scientific principles established by the International Union for the Conservation of Nature. These listing criteria consider number of individuals, number of breeding sites, distribution of individuals, rate of change in numbers, and probability of extinction. The Committee on the Status of Endangered Wildlife in Canada (COSEWIC), which is independent of government, compiled the science and traditional knowledge about humpback whales, and applied the listing criteria.
All of this information is contained in a publicly available status report, so everyone can see the facts for themselves. COSEWIC uses this information to provide advice to the government on how a species should be listed. It is thus transparent to everyone whether humpback whales (or any other species) belong on a list, why it is on that list, and what must occur for it to be removed from it.
The response to the good news about humpback whales was swift. Karen Wristen from the Living Oceans Society told CBC News that the decision to downgrade, "has absolutely no basis in science and is simply a political move to clear the way to approve the pipeline."
The misrepresentation from Raincoast and Living Oceans about the government's decision and listing process seeded public distrust. Further confusion and misinformation followed with claims that humpback whales lacked recovery targets. In fact, COSEWIC has very clear targets that must be met for species to no longer be listed as threatened. Similarly, no longer being threatened with extinction does not mean that the humpback whale population has recovered to pre-whaling numbers, but recognizes instead that the population is now sufficiently big enough to sustain itself as it continues to recover.
Story continues after slideshow: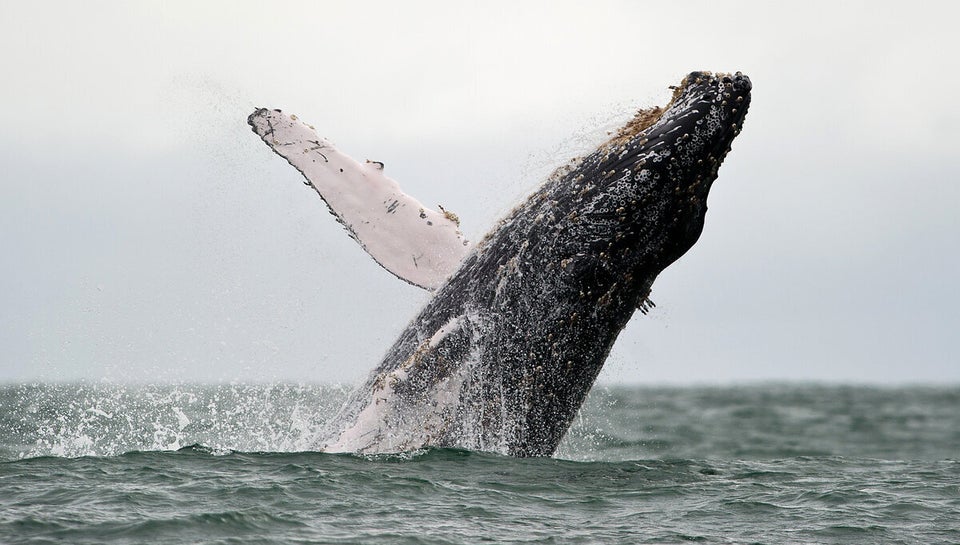 Whales In Action
COSEWIC is apolitical and has worked independently of government since its formation in 1977. COSEWIC members are academics, aboriginal knowledge-holders, government biologists, museum staff, and independent experts. It is an incredibly dedicated group of wildlife specialists who care passionately about the welfare of Canadian fauna. COSEWIC's process for providing Canadians with a single scientifically sound assessment of a wildlife species' risk of extinction is thorough, independent and transparent. Their assessments and recommendations to the Canadian government are based on biological measurements and not on economic, social or political factors.
COSEWIC has subcommittees that oversee the preparation of the commissioned status reports. The subcommittees consist of the leading wildlife experts in Canada, most of whom volunteer their time to review data and reports, identify species that may be at risk, and make recommendations about the conservation status of species that are forwarded to COSEWIC for consideration. In the case of the humpback whale, members of the marine mammal subcommittee that had no conflict of interest reviewed submitted proposals and selected the report writer based on their knowledge about the species and their ability to write and compile existing knowledge. It was an open competitive process that has resulted in a wide selection of past report writers from academia, government agencies, consulting companies, and NGOs.
In 2009, COSEWIC contracted Andrea Ahrens, a graduate student at the University of British Columbia, to update an older report with new literature and information about humpback whales. Ahrens was studying the population structure and status of humpback whales in B.C. at that time. After completing her degree, she was employed by Stantec, an environmental consulting company.
The Marine Mammal subcommittee reviewed the information in the updated report prepared by Ahrens to ensure completeness and accuracy -- as did jurisdictional experts and a number of independent and well-respected humpback whale experts. Based on this information, COSEWIC recommended changing the status humpback whales from Threatened to Special Concern in 2011. However, the government did not accept COSEWIC's advice until April 2014.
Ahrens never expressed an opinion about the recovery of humpbacks, and was not contracted by COSEWIC based on her future job prospects. Nevertheless, Living Oceans has chosen to publicly question "the independence of a committee that relies on the expertise of a biologist that has worked for energy companies."
I recognize that to many people, the end may justify such means -- and that some individuals and organizations may think that scientific conclusions can be overturned by discrediting scientists that provide factual information. However, this is not the scientific process, nor one that any scientist is trained for or wants to be engaged in. The continued attacks on COSEWIC, the status report writer, and myself because the information we relayed about humpback whales ran counter to the NGOs' ultimate goal of stopping the shipping of oil sends a shameful and disturbing message to other scientists.
I am indeed defensive of the scientific work done by COSEWIC, as I was a former member of COSEWIC and am a current member of its marine mammal subcommittee. I am also defensive and proud of how Ahrens and other students and personnel I have trained are advancing science in government, NGOs and industry. There are tens of thousands of excellent scientists making significant contributions to marine mammal conservation through their respective sectors. To imply that any biologist who has worked directly or indirectly for energy companies has given up their integrity, professional ethics and scientific training undermines the efforts of all of these professionals.
Most biologists see a natural world that is changing much more rapidly than society appears willing or able to deal with. Now is not the time for NGOs and governments to be silencing the voices of scientists and turning their backs on scientific findings that do not support their agendas.