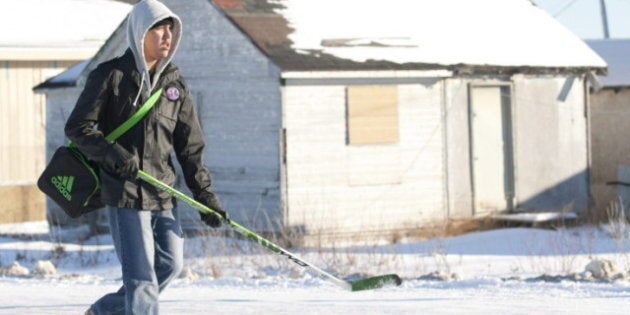 The beleaguered native community of Attawapiskat could soon receive 15 modular homes, Aboriginal Affairs Minister John Duncan announced in Ottawa on Friday.
Duncan said that the priority was to ensure that the children of the community have safe, dry and warm accommodations as winter approaches.
There is no timeline on when the homes would arrive in the community. "They'll be ready when the winter roads are ready," Duncan said. He hinted that winter roads are generally ready by January. The cost of the homes is estimated to be $1.2-million.
The $1.2 million is in addition to the $500,000 the federal government has committed to renovate eight homes, a press release clarified on Saturday. If the third-party manager assigned to Attawapiskat finds unused federal funds allocated to the community for housing, those funds will pay for the new housing.
On Friday, Duncan would not say who would be paying for the homes. "The cost of the homes are not an immediate concern. This is an emergency situation." he said. He insisted the community should face an independent audit.
The audit will be paid for by the Aboriginal Affairs and Northern Development Canada with funds separate from those already set aside for First Nations.
"This is a serious situation, which calls for a comprehensive understanding of all factors – both at the departmental and community level," said a fact sheet from Duncan's office.
Ontario NDP MP Charlie Angus, responded to the minister's press conference, continuing to slam the government over the third-party consultant it has forced on Attawapiskat.
Angus also said that the conditions in the community remain "very precarious" and that some of the buildings the government wants to retrofit are not suitable for habitation.
FLOOR PLAN FOR THE MODULAR HOMES: