UPDATE: Officials from the Aboriginal Affairs department will be in Attawapiskat early next week, Minister John Duncan told the House of Commons on Friday.

Pressure has been mounting on the Conservative Government to step and address the health, housing and education issues plaguing the Attawapiskat First Nation in Northern Ontario.

NDP MP Charlie Angus, whose blog garnered international attention on the situation there, said he was thankful Friday for the minister's response but that the community was continuing to fall behind because of chronic underfunding and systemic negligence.

"The situation is causing an international outcry, Canadians are rightly saying 'how can this happen in a country as rich as Canada?' " Angus said.

Duncan said the community has a lot of "challenges" and his department has been in ongoing negotiations with the chief and council to address the issues.

"We are taking this situation seriously. This community has a number of challenges, one of them is its financial challenge, they are in co-management, they have an indebtedness that is getting in the way of a lot of other progress that can be made. So this is part of our overall next step is to get to a place proper local administration and governance can make sure there is progress being made in the community," he said.

Angus, the federal government, the Ontario government, Emergency Measures Ontario and the Red Cross are scheduled to discuss a plan of action this afternoon.

Angus' office has been flooded with calls of people wanting to help, already fund-raising efforts are underway but he wants to ensure it is done in a coordinated way.

He is planning to tour the community again on Tuesday with the NDP Interim leader Nycole Turmel.

An online petition has also been started to demand action for Attawapiskat.
Pressure is growing on the federal and Ontario governments to intervene in the northern Ontario reserve of Attawapiskat, sparked by what one MP is calling a "digital storm" from concerned Canadians.
But even as corporate and other organizations rallied to the cause, Ottawa quickly denied a report Thursday that it had committed $2.5-million for housing on the troubled reserve, frustrating NDP MP Charlie Angus, who has led the charge to raise awareness about the James Bay community.
"I spoke with one family of six who had been living in a tiny tent for two years. I visited elderly people living in sheds without water or electricity. I met children whose idea of a toilet was a plastic bucket that was dumped into the ditch in front of their shack," the MP representing the reserve wrote in the blog post, which has been shared on Facebook more than 60,000 times.
"We are in ongoing discussions with Attawapiskat First Nation, however we have not received a proposal for new funding to date," Michelle Yao, spokeswoman for Aboriginal Affairs and Northern Development Minister John Duncan, wrote in an e-mail to HuffPost.
"The Government recently invested approximately $500,000 to Attawapiskat First Nation so that work to renovate five vacant units could be completed as soon as possible," added Geneviève Guibert, another spokeswoman with Aboriginal Affairs and Northern Development.
"Attawapiskat First Nation is aware of the requirements to move forward and we will continue to work directly with the Chief and Council," she added.
Angus, who had celebrated the funding earlier on Twitter, responded angrily:
Angus said Thursday the fight is far from over, adding that the response has been 'unprecedented.'
"We're dealing with thousands of people calling us, people wanting to raise money, people wanting to do something," he said, pointing to calls and e-mails from across Canada, the U.S. and Europe.
"With the Red Cross stepping in now, we hope to start co-ordinating a short-term response, while the larger, medium to long term response will take place once we bring the other parties (Ottawa and Ontario) to the table," Angus told APTN news.
"These conditions are deplorable and life-threatening. A lack of proper water and sanitation is an invitation for disease and sickness. People need warm, safe shelter to be healthy and First Nations people deserve better," says RNAO president David McNeil, adding that "elected leaders need to address immediately the emergency in Attawapiskat and other First Nation communities."
GE Canada also reached out to Angus to see how they could help.
"In a country filled with so many opportunities why do the appalling conditions being experienced by the Attawapiskat First Nations continue to exist? Surely as a nation that is admired around the world for our many attributes including financial expertise, compassion, and knowledge we can solve this critical challenge?," the company wrote on its corporate blog.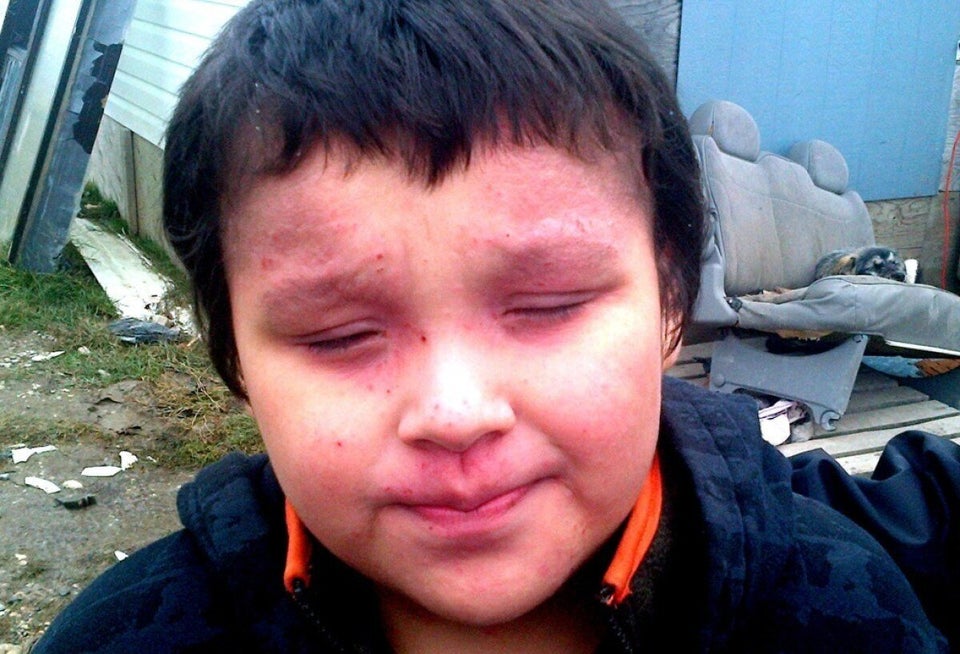 Attawapiskat Emergency
VIDEO: Life on the Attawapiskat Reserve