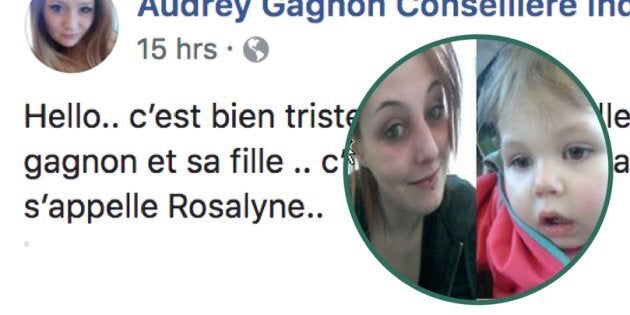 A beauty product consultant from the Quebec City region has found herself swept up in a family drama.
Gagnon not only shares the same name as the suspect, Audrey Gagnon's daughter is also named Rosalyne, which added to the confusion.
Contacted by HuffPost Quebec, Gagnon confirmed she had received messages from distant acquaintances, as well as Facebook friend requests from strangers.
Her Facebook page was also mistakenly identified in several publications as the one belonging to the accused.
The businesswoman said she has not received any threats. "People realized quite quickly that it was not me."
Popular in the Community