Update: This story was originally published in 2015. It has been updated to include news of the October 2017 mass shooting in Las Vegas.
Every time this happens in America, the two sides of the gun control debate resume arguing. Inevitably, the powerful gun lobby, led by the National Rifle Association (NRA), largely wins with its argument "guns don't kill people, people kill people."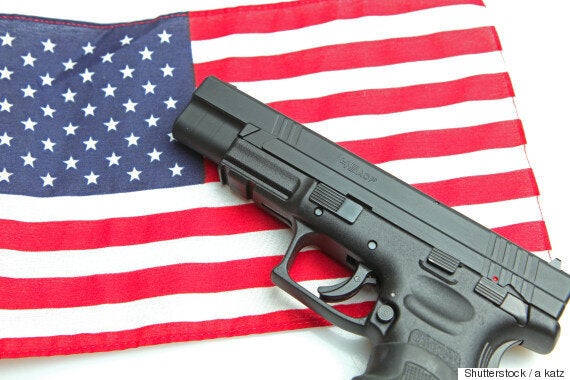 "That is not a coincidence," wrote study author Adam Lankford. "My study provides empirical evidence, based on my quantitative assessment of 171 countries, that a nation's civilian firearm ownership rate is the strongest predictor of its number of public mass shooters.
Until now, everyone was simply speculating about the relationship between firearms and public mass shootings [defined as killing four or more people]. My study provides empirical evidence of a positive association between the two."
Of course, America's gun violence problem goes much deeper than mass shootings. While those garner the most attention due to their shocking nature, Vox recently reported that America has 29.7 gun homicides per million people compared to 5.1 here in Canada or 1.4 in Australia.
But gun control actually has a measurable test case: Australia.
No massacres since gun control law passed
As President Barack Obama mentioned during his post-Charleston interview on Marc Maron's WTF podcast, there was a mass shooting in Australia that "was just so shocking the entire country said, 'Well, we're going to completely change our gun laws,' and they did. And it hasn't happened since."
In April 1996, in the Tasmanian town of Port Arthur, a 28-year-old named Martin Bryant shot 35 people dead with a semi-automatic rifle during a horrific killing spree.
As in the U.S., a gun control debate ensued but in Australia the other side won.
Then-Prime Minister John Howard led a bipartisan initiative to pass the strict National Firearms Programme Implementation Act, banning automatic, semi-automatic and pump-action shotguns. They also initiated a buyback program, spending US$230 million to take over 700,000 guns out of private hands.
In the decade prior to the Port Arthur massacre, there had been 11 mass shootings that left 100 dead.
There have been none since.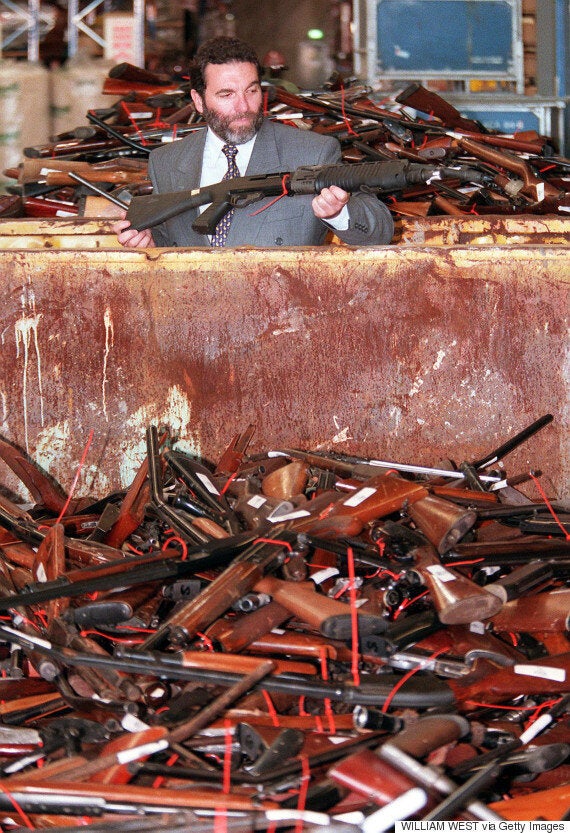 This file photo taken on July 28, 1997 shows a policeman holding one of 4,500 guns on display before being melted down in Sydney after Australia banned all automatic and semi-automatic rifles in the aftermath of the Port Arthur shooting in 1996.
Gun violence hasn't been eliminated — there was a shooting at Monash University in 2002 that left two dead and a hostage taking in Sydney in 2014 that killed three, including the gunman. But the Washington Post reported a few years ago, after the movie theatre attack in Colorado, that Australia's gun laws had an even further reaching effect beyond mass shootings.
In the decade after the gun control law was passed, gun homicides fell by 59 per cent and firearm-related suicides fell by 65 per cent. There was no related increase in non-firearm homicides and suicides.
An earlier study estimated that 200 lives were saved every year thanks to the decrease in suicides alone.
"Although I had not anticipated the need to act on this matter so early in my term of government, I had always believed there was a clear link between the ready availability of guns and gun-related death," Howard recently told NBC News. "All the credible research both in Australia and elsewhere shows that the gun control laws have markedly reduced gun-related deaths."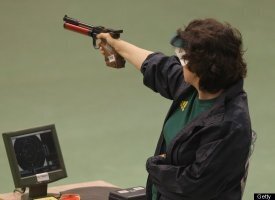 Gun Laws Around The World
Popular in the Community