Imagine lifting your toilet seat to find this.
Posted by Reddit user everything-idiotic, some of the comments about the creepy sight included, "I believe this is one of the signs of the apocalypse" and "as someone with Ranidaphobia, if that happened to me, i [sic} would be burning my house down."
Lesson? Always look in the toilet before you go.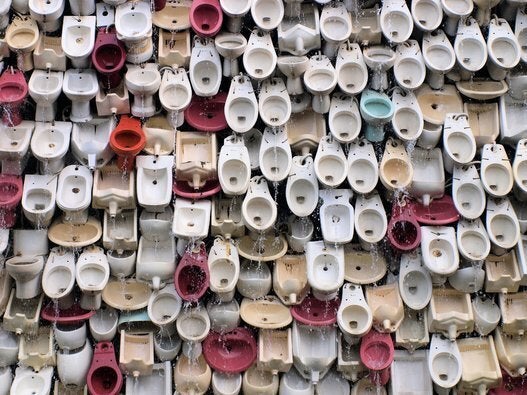 Toilets around the world
Popular in the Community