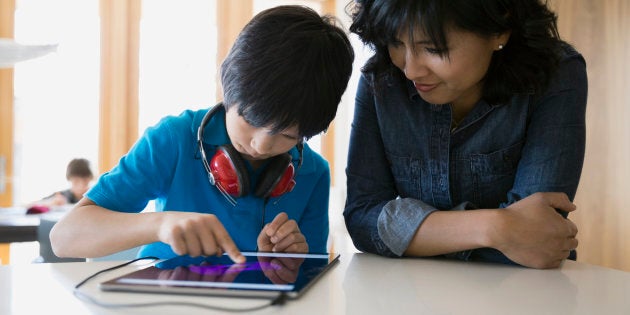 But some parents of children with autism spectrum disorder (ASD) say screen time isn't the enemy — it's an important tool that helps their kids communicate, develop social skills, enhance their ability to learn and even alleviate anxiety. And those benefits outweigh the potential drawbacks, said Susan Cosgrove, who has three children: one with ASD, one with attention deficit hyperactivity disorder (ADHD), and one with both.
"I hear the concern, I've read the articles, I've definitely had people say it to me, but I think any parenting choice is risk versus reward," Cosgrove, who lives in Toronto, told HuffPost Canada in a phone interview.
"So far, in my experience, letting them use (technology) in the way that they do, has given me far more reward."
WATCH: How AI tools in the classrooms help kids with autism. Story continues below video.
ASD, or autism, is a neurodevelopmental disorder usually marked by communication problems, difficulty with social interactions and a tendency to repeat specific patterns of behaviour, according to Autism Canada. About one in 66 kids between the ages of five and 17 in Canada are diagnosed with ASD, the Public Health Agency of Canada reports.
But others have noted that technology and screens can benefit those with ASD. Dr. Azadeh Kushki, a scientist at the Bloorview Research Institute in Toronto, explains that technology use can augment the intensive interventions and therapy some kids with ASD need by allowing them to practice at home. Some tools can help kids manage their own anxiety and practice social skills, Kushki said.
"We hear a lot of stories from parents of kids with ASD, and the hopes that they have for technology and how it can help their kids, but also we hear concerns," Kushki told HuffPost Canada in a phone interview.
"There are no recommendations for kids with autism in terms of technology use ... there's very little that we understand."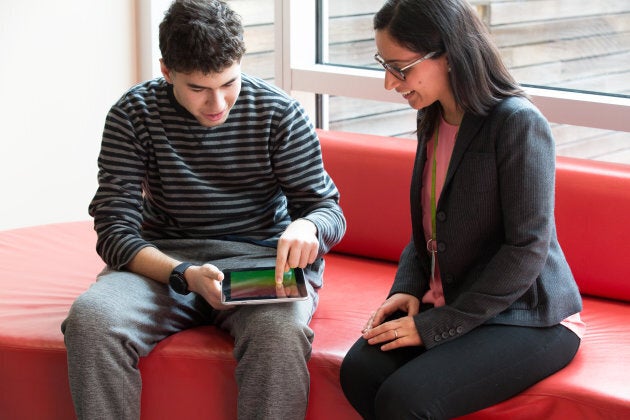 To improve the understanding of how kids with ASD use technology, Kushki and the Holland Bloorview Kids Rehabilitation Hospital are conducting a new research study, which they hope can help maximize the benefits, guide recommendations for its use, and inform the design of technologies specifically for these kids.
Youth with and without ASD between the ages of 13 and 19 can participate in the national online survey, as can parents with kids age 19 and under. According to their preliminary findings, kids with ASD are indeed using technology more than kids without ASD, Kushki said. The most common uses of technology (for both groups) are playing video games and watching videos, Kushki added.
One possible reason for the higher rates of screen time is that kids with ASD may not have the same opportunities for leisure activity, Kushki said. They may also find technology easier to interact with since it's more predictable than social interactions, she said.
"It's a really multidimensional and complex issue, and that's why we really need to get more data to better understand what these patterns look like."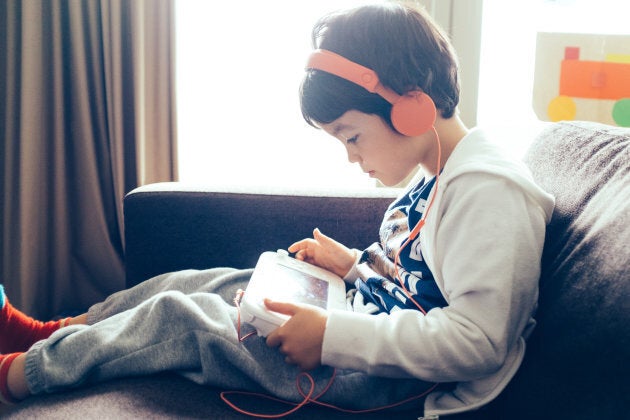 Technology and screens have helped Cosgrove's children in different ways, she said. Liam, 15, who has ASD, is very active on social media via his Twitter account, Stuff Liam Likes. It's a way to communicate that allows him to express himself but also gives him the processing time he needs, Cosgrove said. "He needs that buffer more than those of us that don't have autism."
Phoenix, 5, who has both ASD and ADHD, has behavioural challenges, can't communicate at the back and forth stage, but shows a great passion and skill for mathematics, according to his mother. So much so that his first word was "two" and he's already mastering multiplication and basic algebra. But he can't sit down and be taught in a typical academic setting, Cosgrove said, so he learns everything on his tablet.
"It removes the social demands of learning that a classroom has as well as the constant distractions in a classroom, be it the ceiling fan or the other children breathing, or whatever it is that makes him completely unable to focus," she said.
Seeking a way to connect with her youngest son — who can't focus long enough to read a book or play a board game with her — Cosgrove taught herself to play Minecraft. Now she and Phoenix will spend hours side-by-side with their iPads, building mansions, beach houses and farms — together.
"It's probably the most social time I've been able to have him sit and focus with me."