Director Ava DuVernay is not one to shy away from taking a political stance.
And she made no exceptions for the Oscars red carpet.
Looking like royalty, the 44-year-old wore a lacey, grey gown, with her locs in a half up, half down 'do.
The frock itself was designed by Ashi Studio, a designer DuVernay says is from a majority Muslim country.
"A small sign of solidarity," she tweeted out. "I chose to wear a gown by a designer from a majority Muslim country. Thanks to @AshiStudio of Lebanon."
And of course, the California native looked absolutely stunning.
DuVernay's film "13th" is nominated for Best Documentary Feature at Sunday's Oscars.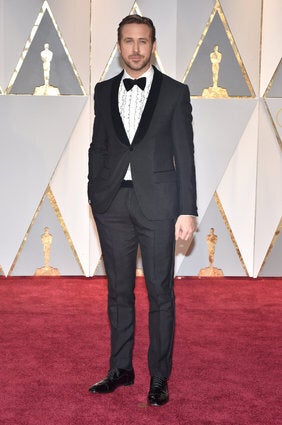 Oscars 2017 Red Carpet Photos