As excited as we are for summer, all of that sunshine, humidity and chlorine can wreak havoc on our hair, leaving it dull, dry and frizzy.
Fortunately, HuffPost Canada Style contributor, Tee of Fashion. Food. Flair. is letting us in on her simple solution for restoring moisture and shine to your locks. In the video above, she teaches us how to whip together a nourishing avocado hair mask with just three ingredients.
Here are the steps she followed:
Shampoo hair
Rinse and towel dry
Cover hair with avocado mask, and let sit for 20 minutes
Rinsed twice: once with water and once with shampoo (if your hair is naturally very oily, rinse twice with shampoo)
Blow dry
And voilà! Her locks are silky smooth.
Note: Do not use conditioner (it will make hair too oily)
Tee explains that this healthy DIY hair mask can be used at least once a week, and is totally worth the mess. Watch the video to see how Tee's hair turned out, and find out how you can make this deep conditioning hair mask, too.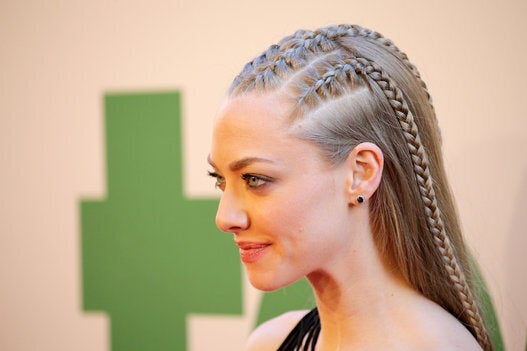 Hairstyles For Frizzy Hair