Did the Juno Awards just rekindle a romance?
Avril Lavigne and Nickelback lead singer Chad Kroeger were arm-in-arm on the red carpet in Calgary for the Canadian music awards show, despite announcing their split last fall.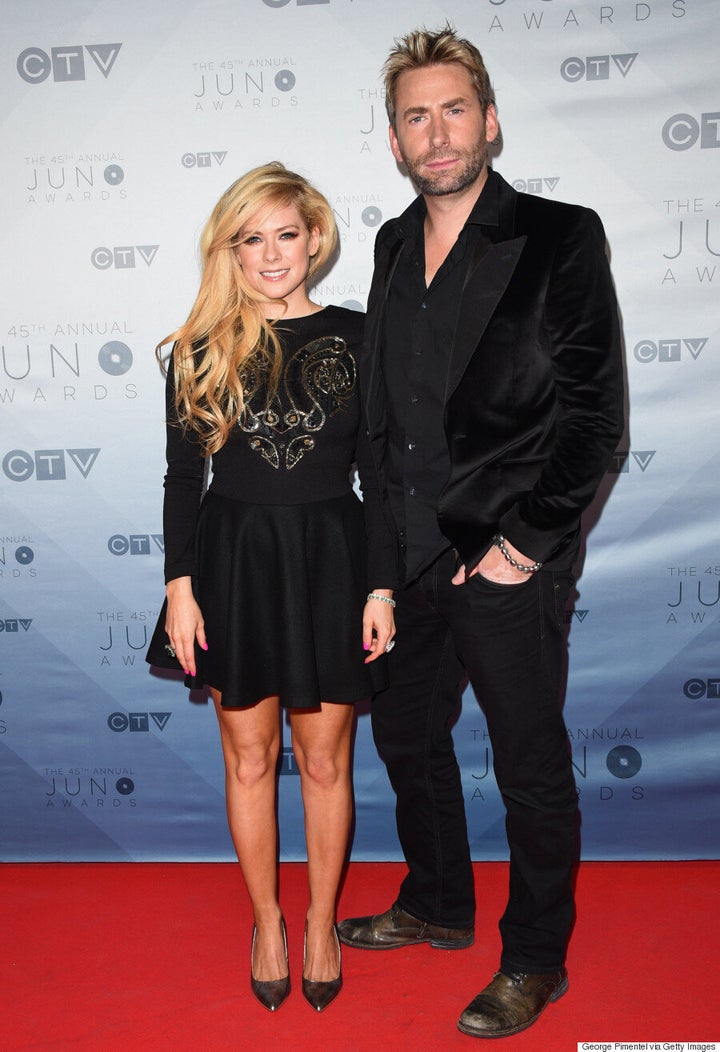 Not so fast — the duo set the record straight quickly.
A day before the event, Lavigne posted an Instagram photo of the former couple landing in a private plane in Calgary, and another with a caption saying she was making the trip to support Nickelback.
"I got tired walking around with my band members, so I went and found hottie here," the 41-year-old told etalk, nodding to Lavigne.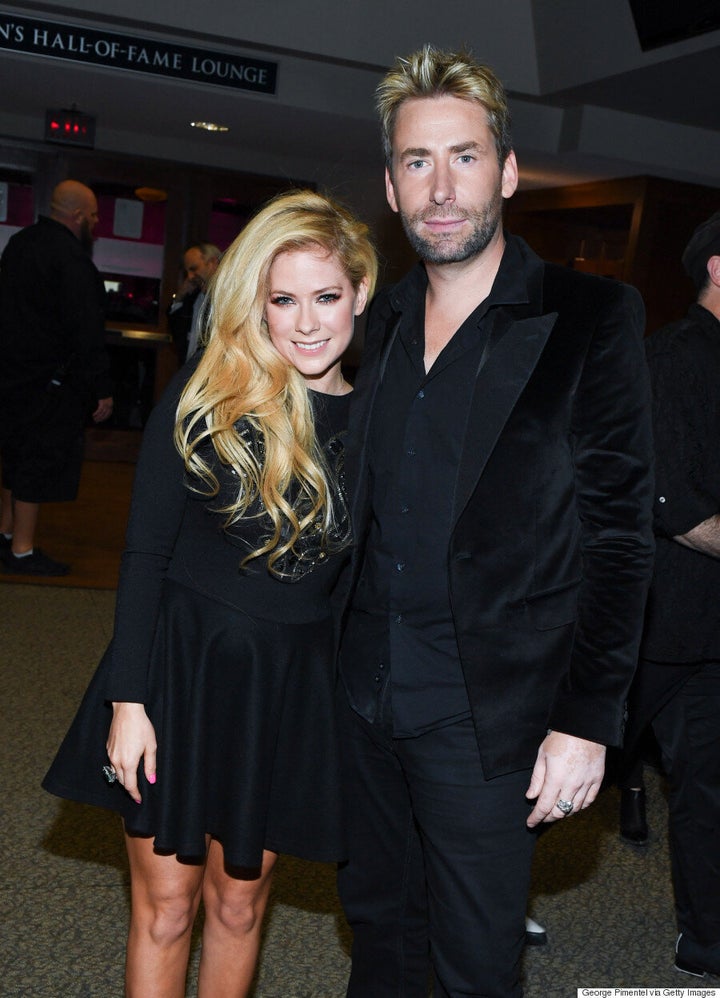 Kroeger and his bandmates were nominated for Rock Album of the Year, and also presented the tribute to Canadian Music Hall of Fame inductee Burton Cummings of the band, The Guess Who.
The "Girlfriend" singer stepped out in a simple, long-sleeved skater dress with metallic pumps. Lavigne had been diagnosed with Lyme disease last year, which left the 31-year-old bedridden for five months.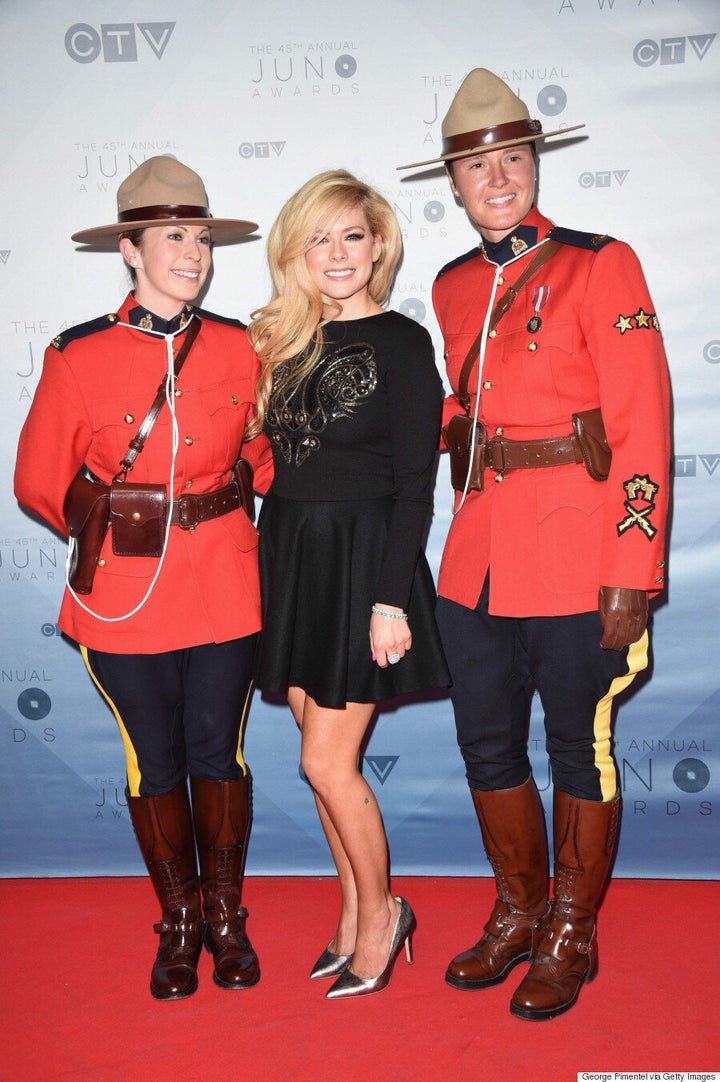 Although the two artists deny sparks are flying once again, they have been spending more time together than most separated couples. They met while working on Lavigne's fifth album, and since breaking up, have hit the studio together, shared videos of jam sessions, and also attended Clive Davis' pre-Grammy gala earlier this year.
"Chad and I have a great friendship. We started in the studio together working and we still work together, so it's important for us just to keep that relationship," the Napanee, Ont. native told ET Canada on the red carpet.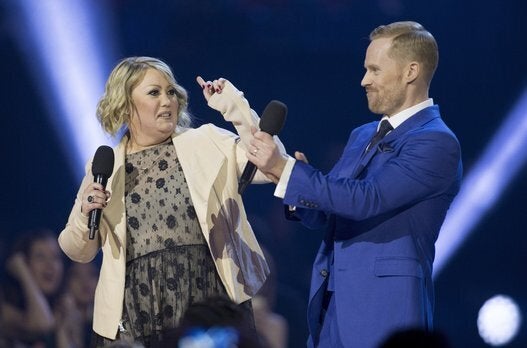 Juno Awards 2016