"I had no idea a bug bite could do this," said Lavigne to People. "I was bedridden for five months."
Lavigne believes she was bitten by a tick some time in the spring of 2014. When she travelled to Las Vegas to celebrate her 30th birthday in October, she would consistently have to leave her friends down by the pool to lie down in bed.
At that point she'd been feeling terrible for several months, but doctors couldn't pinpoint exactly what was wrong. Shortly thereafter, the diagnosis of Lyme disease was made.
Lavigne has been recuperating in her Ontario home with her family and her husband, Nickelback lead singer Chad Kroeger.
The singer claims that she is now "80 per cent" better.
"There were definitely times I couldn't shower for a full week because I could barely stand," she said. "It felt like having all your life sucked out of you. This was a wake-up call. I really just want to enjoy life from here on out."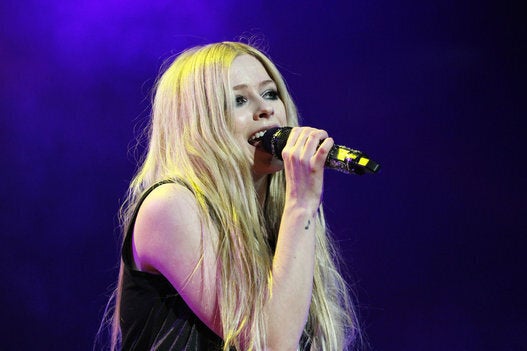 Celebrities With Lyme Disease