"Good to be back on stage! Feeling excited, happy and grateful," Lavigne wrote in the caption.
"Through not only the marriage, but the music as well, we've created many unforgettable moments," she wrote. "We are still, and forever will be, the best of friends, and will always care deeply for each other."
Additionally, Lavigne has continued to support her ex-husband's career, even after their split. Back in June, she promoted Nickelback's latest album, "Feed the Machine," by sharing the cover art on social media.
And if that's not enough, Lavigne even brought Kroeger as her date to the 2016 Juno Awards.
Opening up to Etalk about their close friendship, she said, "We started working together in the studio, and we do still work together, and we've maintained our friendship like we love each other deeply. And that's something we want to keep, and that's important to us."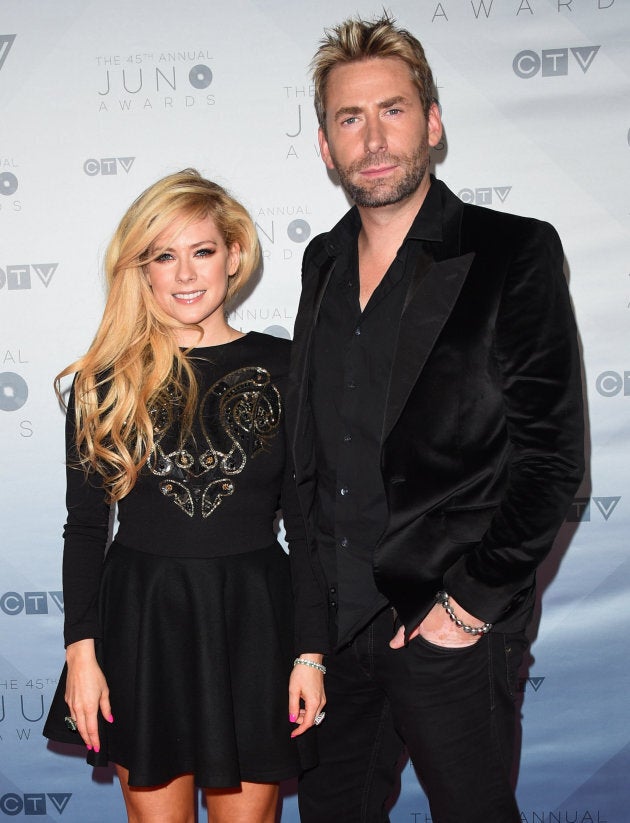 Maintaining a close relationship with your ex — let alone a lasting one — is hard work, which is why Lavigne and Kroeger should be commended for their efforts.