However, Axe's latest ad, which premiered during Super Bowl 50 on Sunday, takes a refreshing turn from its usual sexist marketing ploy.
Part of the brand's "Find Your Magic" campaign, the one-minute clip features men of all different shapes, sizes, colours and abilities, including a man in a wheelchair dancing with his date, a gentleman Vogue-ing in high heels and two guys connecting at a record store.
The commercial also attempts to ditch the notion that chiseled men are more desirable, with its opening line saying, "Come on, a six-pack? Who needs a six-pack when you've got the nose?"
"With 'Find Your Magic,' we're out to liberate guys from pressure and bullshit, and empower them to be the most attractive men they can be — themselves," Matthew McCarthy, senior director at Axe and men's grooming at Unilever tells Ad Week.
He tells AdAge, "That includes personal attributes like hair, nose, body type, clothing type, lifestyle. We want to make it clear it doesn't matter how you define masculinity, which is very different than some of the storytelling we've done in the past."
AdWeek describes the ad as "a more grown-up take on masculinity" that's "really pretty magical," while Bustle says this new form of advertising "shows that they're appealing to men who are more GQ than Playboy."
This new marketing strategy is very similar to sister-brand Dove's "Real Beauty" campaign, which has proven to be a big success. So will Axe's U-Turn prove to be the same? Only time will tell, but for now, we're applauding the brand for their new narrative.
You can watch the full clip above.
UPDATE: Axe has released a tailor-made ad just in time for All-Star Weekend in Toronto. You can check it out here.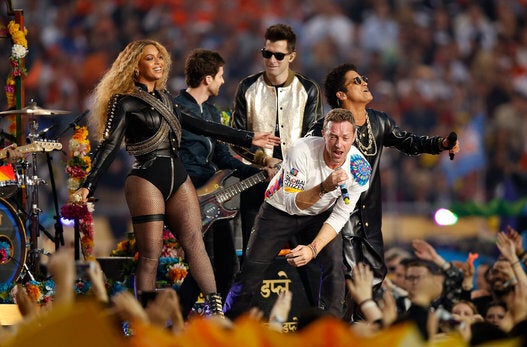 Super Bowl 50 Halftime Show: Beyonce, Bruno Mars, Coldplay