Sure, we can all take some slabs of gingerbread, stick icing in between them, and create a makeshift (and delicious) house. But some B.C. architects are taking things to the next level — and for a good cause, to boot.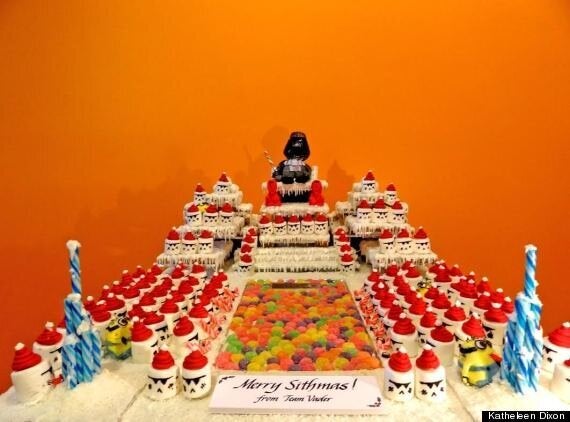 Architects with Iredale Group Architecture built creative gingerbread houses for children staying at two B.C. transition homes. North Vancouver's Sage Transition House and Victoria's The Cridge Transition House for Women offer safe places for women and their children fleeing domestic violence.
The gingerbread project started off as a design challenge to do something non-traditional with the cookie kits, Irendale marketing director Katheleen Dixon told The Huffington Post B.C. in a phone interview. From there, the architects ran with it.
"Basically we just wanted to do something that was related to architecture but that would help the kids make their Christmas a little bit better [since] they're going through a lot of change," she said. "And having worked with the two homes this past year [on other projects] we felt like we wanted to do something that was very nice."
One of the gingerbread houses was made to look like the Sith Temple from "Star Wars," which was inspired by all of the current hype for "Episode VII." The team used marshmallows to make storm troopers and topped them off with Santa hats made out of icing. Red guards were made out of fondant, fountains were made out of blue candy canes, and the reflecting pool was filled with Jujubes. A second scene depicts "The Simpsons," while a third shows the streets and canals of Amsterdam.
This is the first time the firm, which has offices in both Vancouver and Victoria, has made the gingerbread houses for the children. But Dixon says the team plans on making this an annual event.
"It feels so good," she says. "I think it really built up our internal morale."
See some of their creations: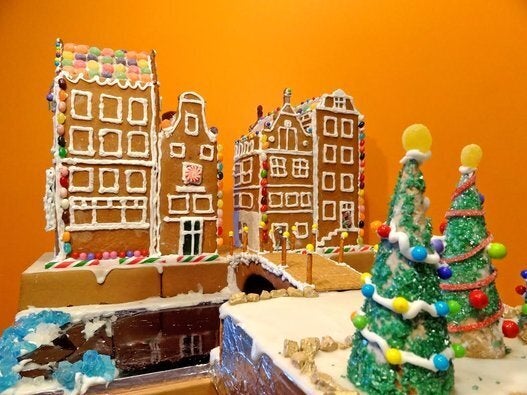 B.C. Architects' Gingerbread Homes