British Columbians elected a record four indigenous MLAs Tuesday in a tense vote that brought in the province's first minority government in 65 years.
Melanie Mark, the NDP candidate who made history last year as the first female MLA from a First Nation, won her seat again in Vancouver-Mount Pleasant.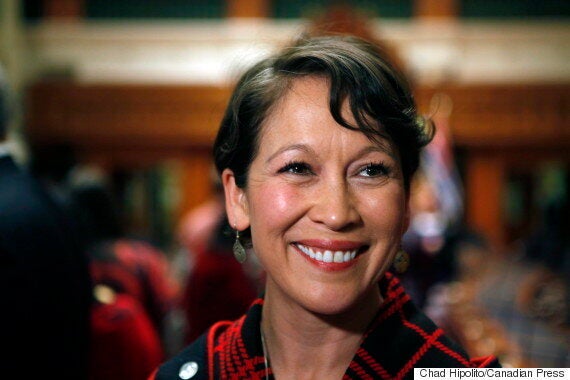 The mother-of-two is of Nisga'a, Gitxsan, Cree and Ojibway descent. She overcame a tough childhood of poverty and sexual abuse to become an advocate for children on Vancouver's Downtown Eastside.
She continued to campaign for the underprivileged, focusing on housing and child care in this election.
Former B.C. NDP leader re-elected
The B.C. NDP's former leader, Carole James, was elected in a fourth straight victory to represent Victoria-Beacon Hill.
"It's overwhelming to once again have the confidence of the people of Victoria, it's humbling," she told The Times Colonist on Tuesday, adding she will fight for B.C.ers "regardless of which side of the legislature we're on."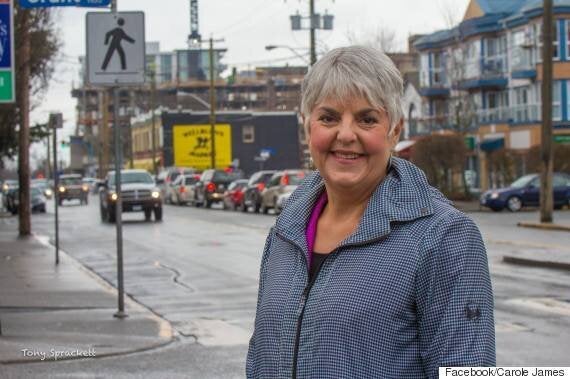 James was born in England and her father is Métis from Saskatchewan. Her husband, First Nations artist Albert Gerow is also chief of the Burns Lake First Nation.
She previously served five terms as president of the B.C. School Trustees Association and spent 20 years fostering kids and adults with special needs.
'My life's work has been getting First Nations to the table'
First-time contender Ellis Ross took the riding of Skeena for the B.C. Liberals, who last held the seat in 2005. Ross has served as chief councillor of the Haisla Nation and was the first chair of the province's Aboriginal Business and Investment Council.
"My life's work has been getting First Nations to the table with industry and government, so that all British Columbians can benefit from economic development," Ross said on the B.C. Liberal Party website.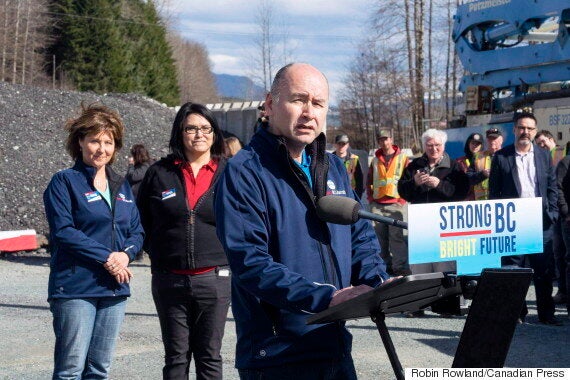 "I could really feel the anxiety in the Skeena riding. People didn't want to leave and go to Alberta for jobs. That's one reason why I did this," he said in a speech to supporters.
Fought against LNG project
In Saanich North and the Islands, Adam Olsen was elected for the B.C. Greens in one of the closest races in the province.
Olsen was raised on the Tsartlip First Nation and served as a municipal councillor in Central Saanich. According to the Times Colonist, he credited an 18-month stint as interim party leader for readying him for his new MLA job.
The father-of-two led an effort against the proposed Malahat LNG project, writing that it's, "bad for our local environment, it's bad for tourism, it's bad for food harvesting, bad for real estate, bad for climate change."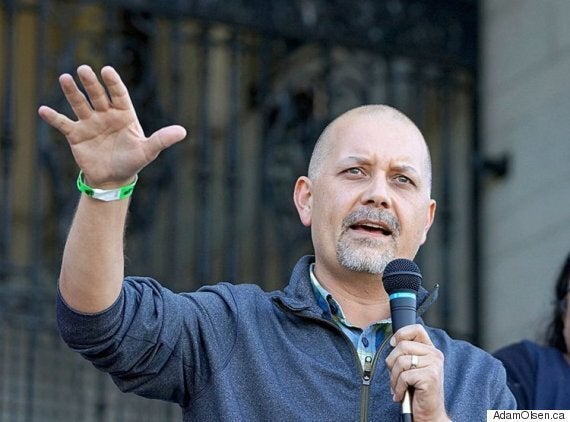 Last year, B.C. had three sitting MLAs of indigenous heritage: Mark, James, and Marc Dalton.
Tuesday's provincial results saw the ruling B.C. Liberal party capturing 43 seats to the NDP's 41. The B.C. Greens picked up three seats, a major breakthrough for the party that previously held just one.
The 2015 federal vote that brought Prime Minister Justin Trudeau into power also saw a record number of indigenous representatives elected. Ten indigenous candidates became MPs, representing three per cent of the House of Commons.
With files from the Canadian Press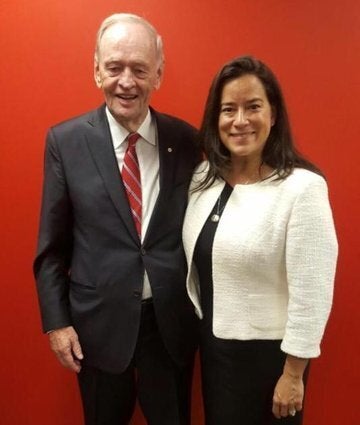 Meet Canada's Indigenous MPs