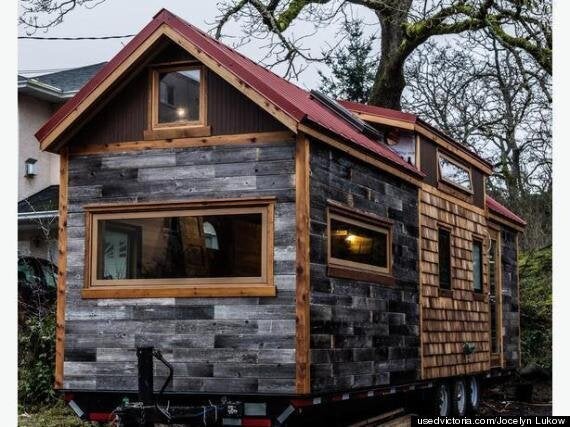 The open-concept home on wheels with 13 ft ceilings will house Jocelyn Lukow, her husband and their two year-old daughter.
The home features a separate bedroom for their daughter, a loft bedroom for Lukow and her husband, a full kitchen, bathroom and a living room.
Lukow and her husband decided to build the house a year ago.
"It was quite overwhelming in the beginning, to be honest," said Lukow. "When we decided to do the tiny house we really realized how much we didn't know."
She said the budding tiny house community has been a great support system, offering tips on how to make the most of their limited space.
"Everything needs to be easily changed into something else," said Lukow.
The couch can be converted into a queen-sized bed for guests, the dining table can be folded away to make room for a yoga space, and there is storage built into the floor.
Living debt-free, below their means
Their dream of living in a tiny home started years ago, when Jocelyn and her husband sat down and realized they had $90,000 in student loan and consumer debt.
Story continues below slideshow: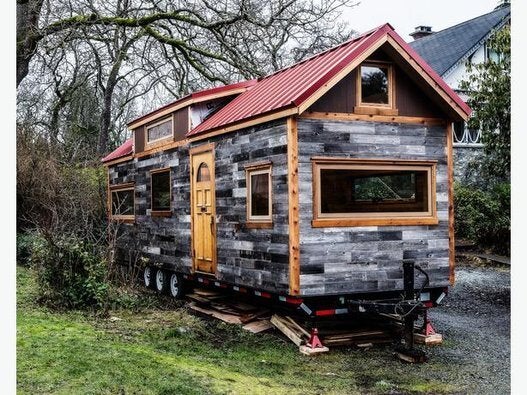 B.C. Family Needs Land For Tiny Home
By living modestly and below their means, they were able to pay it off in 20 months.
"It was the best experience for me personally to just learn to live small, to be happy with less," said Lukow. "And I never wanted to feel that pressure of debt again."
Lukow said the most challenging experience for her so far was getting rid of 90 per cent of their belongings over a two-month period — books, furniture, sports equipment and "things that weren't absolutely necessary or that we didn't cherish."
The family is hoping to find the owner of a hobby farm or an acreage willing to rent a portion of their land, somewhere within cycling distance to where she and her husband work downtown.
"Somewhere beautiful and close to nature would be our dream," she said.
Lukow says the family will be completely mortgage and debt-free when they move in.
Earlier this week, an international housing survey declared Victoria the second least affordable city to live in Canada.
Popular in the Community