OTTAWA — Federal Liberal MPs in the Greater Vancouver area are gearing up for the potential backlash from electors angry that Justin Trudeau's government agreed to approve the controversial Kinder Morgan Trans Mountain pipeline expansion.
Vancouver Quadra MP Joyce Murray sent an email to 11,000 of her constituents Tuesday night after Trudeau announced that he was greenlighting the $6.8 billion project, which twins an existing pipeline from Edmonton to Burnaby, B.C., and almost triples the current volume of crude oil by 890,000 barrels per day.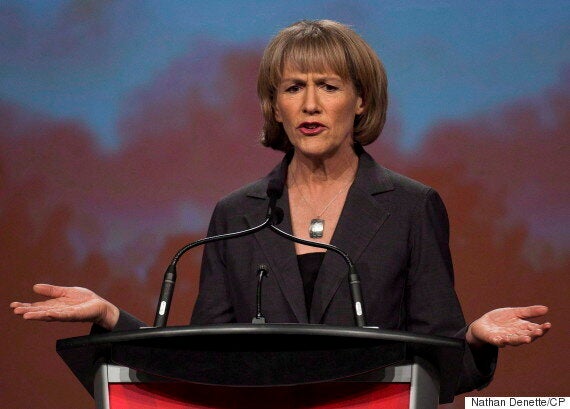 Murray celebrated the decision to nix the Northern Gateway pipeline project that would have travelled through B.C.'s Great Bear rainforest and noted that her seven years fighting to end crude oil tanker traffic on B.C.'s north coast had borne fruit with the prime minister's pledge to legislate a ban next year.
Yet Murray also wrote that "cabinet's decision to approve the Kinder Morgan Trans Mountain Expansion project is very disappointing for me and for many in Vancouver Quadra and British Columbia."
Murray, a former Liberal leadership candidate who ran on environmental sustainability, working cooperatively with centre-left parties, and for a stronger B.C. voice, said she worked hard to represent the views of her riding.
"I would have loved to see this project turned down," she told The Huffington Post Canada Tuesday evening.
Greater Vancouver seats in jeopardy?
The Grits won 15 seats in the Greater Vancouver area — up from the two they held in 2011 — during last year's election. Their government's majority could be attributed to the Liberals' new strength in the region.
But now, that popularity may stake steep tumble.
Burnaby Mayor Derek Corrigan decried what he called Trudeau's "hypocrisy."
"Our citizens believe this will have a serious impact on their future and their children's future," Corrigan told the CBC. His residents worry about potential accidents at the tank farm on Burnaby Mountain. "The tripling of that tank farm is something that our fire departments cannot control."
The NDP was quick to pounce on Trudeau's decision. New Westminster-Burnaby NDP MP Peter Julian, the party's former House leader and a potential leadership contender, tweeted:
Burnaby South NDP MP Kennedy Stewart showed up at Kinder Morgan protests near the CBC building Tuesday evening.
Murray said that she, like many of her colleagues, shares her constituents' concerns.
"I'm concerned about the potential for an oil spill in our harbour or in the Georgia Straight and the impact that might have on southern resident killer whales," she said.
"I know that in making this decision the government thought long and hard about what could be done to prevent that and what could be done to respond better and so there are quite a lot of measures in place to mitigate that risk. However, that is still something that is a concern for people and I share that."
"I would have loved to see this project turned down."
Murray declined to say whether she had been forewarned about the decision — some MPs were told, others were not. She thanked Natural Resources Minister Jim Carr for being open and willing to listen. She also praised what she called the government's genuine willingness to consider a greater diversity of viewpoints than the previous Conservative government and to consult more widely with indigenous and non-indigenous peoples alike.
"Ultimately, the government had to make a difficult decision and they made the decision that they believed, on balance, was the best one for Canada," she said.
Despite the investments to protect the marine ecosystem, Murray said she would have preferred to see Alberta's oilsands piped eastward to the Atlantic Coast and so would people in her riding. More than 80 per cent of her constituents are adamantly opposed to the Kinder Morgan expansion, she said.
"People are naturally disappointed when their elected representative is not able to prevail," she said.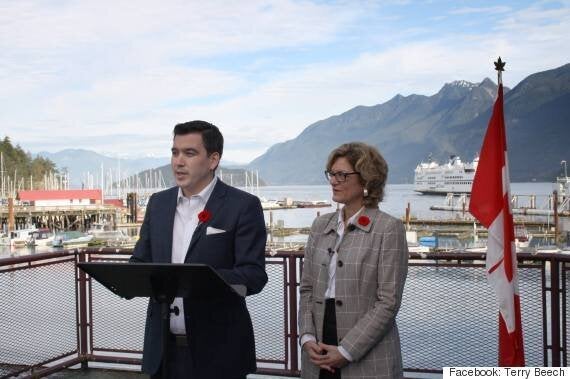 Burnaby North—Seymour MP Terry Beech, a rookie Grit and a vocal critic of the project, declined an interview request Tuesday. He posted on Facebook that he had just received the full details of the Trans Mountain Expansion announcement and was going to "reserve comment" until he had fully reviewed all the information.
He plans an open house on Saturday for "any constituents who would like to discuss the decision" and offers one-on-one meetings to those who wish to meet privately.
In the comment section of his post, some people thanked him for speaking up for his region. Others urged him to join the protests.
"Well, if I don't see you at the constituency office, maybe we'll meet in front of an excavator," wrote someone identified as Charles Robichaud.
Still others suggested — as some Liberal MPs believe — that the pipeline will never get built, either because of likely court battles or simply the low price of crude that makes market conditions much less favourable than when the project was first proposed in 2013.
MP released open letter ahead of decision
Another critic, newbie Coquitlam-Port Coquitlam MP Ron McKinnon, was noticeably silent following Trudeau's announcement. McKinnon had written to Carr and shared his letter to the natural resources minister with the media.
In it, he urged the minister to "listen to the collective wisdom of British Columbians."
While in opposition, Trudeau said the previous Conservative government had been unsuccessful in building pipelines "because they don't have the social license from Canadians."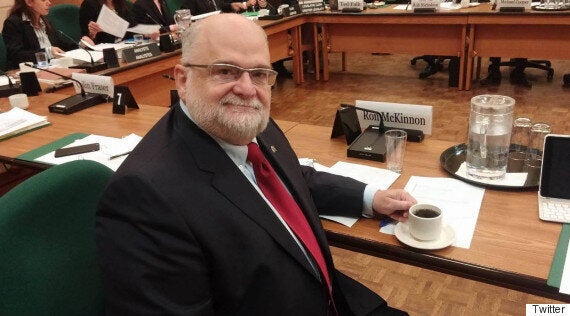 In the Liberals' campaign platform, the party stated: "While governments grant permits for resource development, only communities can grant permission."
Trudeau made no mention of the words "social license" in his announcement Tuesday.
When asked what he would tell critics who feel his government doesn't have the social license to grant Kinder Morgan an approval, the prime minister said he "respects enormously the diverse voices" of people who are preoccupied with pipeline matters.
"It is very clear that in the big decisions that a government must take it would be very rare if not impossible to have unanimity no matter what the decision is," he said. "We have to take good decisions that are in the interest of the country, of all Canadians, and accept that there will be people do not agree with us."
Parliamentary secretary concedes there are 'significant concerns'
Jonathan Wilkinson, the MP for Vancouver North and the parliamentary secretary to the environment minister, said his riding is split three ways: people adamantly opposed, people adamantly in favour, and a "majority who have significant concerns."
Wilkinson said he spent the past several months working to ensure that their concerns about how tanker traffic in the Burrard Inlet will be managed, how potential spills will be cleaned up and whether the resources are adequate to do the job, how the impact on the ecosystem — especially the whale population — will be managed, and how the government can marry their decision to approve the pipeline with its international commitments to battle climate change.
"I think that in the context of the government's decision making, those [concerns] have been addressed," he told HuffPost, referring to the ocean protection plan and the federal government's plan to count upstream greenhouse gas emissions.
Wilkinson declined to say if he thought he would pay a political price for the government's decision.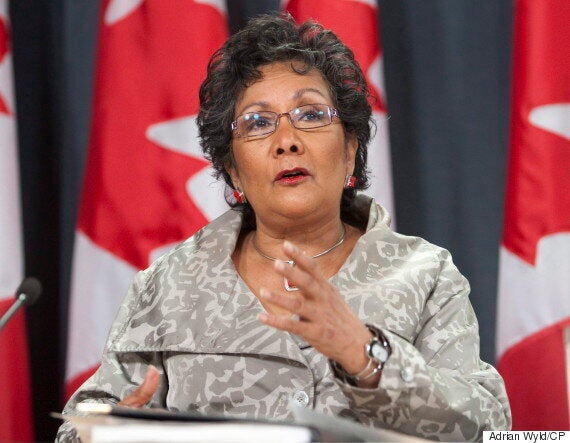 "I can't speculate on the future. What I can tell you is that I feel I represented my constituents' concerns," he said. "I got involved in politics only one year ago. I left the business community because I was interested in making good public policy and at the end of the day, I feel the process we followed made good public policy."
Still, the rookie MP said it is now "incumbent on the government to try to figure out a way to communicate" their decision in "an effective way so people understand the consideration that went into the decision."
Hedy Fry, the longtime MP for Vancouver Centre, agreed.
"I'm not necessarily happy with the decision but I think it's time to move on now and start looking at the 150 conditions that are being placed and see how we can work together to make sure those are being done," she said.
Trudeau approved Kinder Morgan's Trans Mountain Expansion project subject to 157 binding conditions that the government says addresses indigenous, socio-economic and environmental impacts.
With a file from Catherine Levesque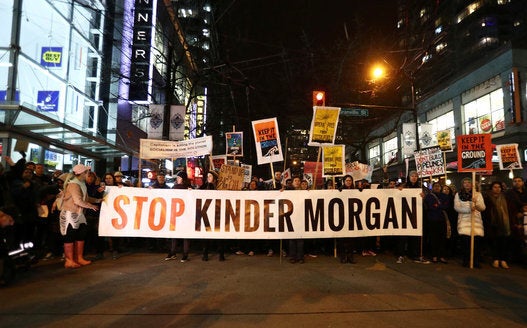 Vancouver Kinder Morgan Pipeline Protests