When Donovan Mahoney first started snapping photos with his iPhone almost three years ago, he didn't realize it would change his perspective on life.
The Vancouver man had fought a long battle with drugs, and was going through detox and rehab. He says photography acted as a form of therapy.
"As soon as I started to look for pictures, essentially what was happening was I was looking for the beauty in the world; and it's impossible to take beautiful pictures with a negative mind," Mahoney, 38, told The Huffington Post B.C. in an email.
"The second thing that I realized was that it dissolved my fear of the future and prevented me from dwelling on the past by making me very present. Photos are something that happen 'in the moment.'"
Mahoney has grown into a celebrated street photographer with a large following in Vancouver. His photos, often depicting life in the city's Downtown Eastside, capture something raw and visceral. After all, it's a life he lived himself.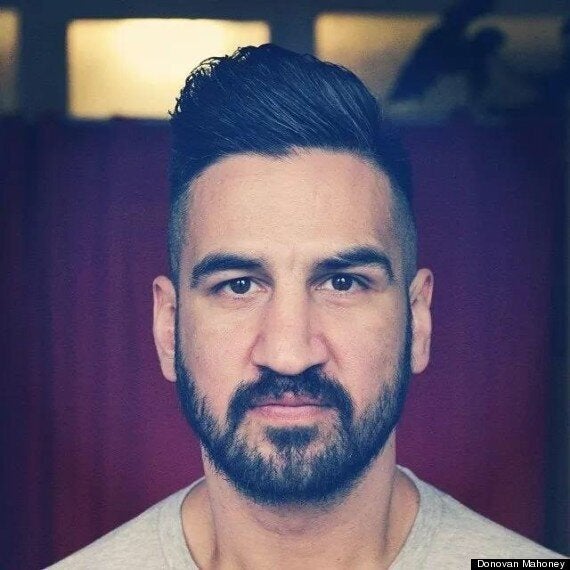 He had a rocky childhood, growing up between Alert Bay and Vancouver. He bounced around foster homes after his parents died when he was six. Mahoney was eventually adopted by a family in Courtenay, but ran away at 11.
That's around when he tried alcohol for the first time. He also smoked weed, took Gravol, and huffed gas. In his late teens he got into mushrooms and acid, and tried cocaine for the first time at 15.
Mahoney really got into cocaine at 19 and says he first recognized a problem with drugs and alcohol when he was 24. By 26, he found himself on the street because of cocaine and heroine use.
"There's no question that my background allows me to explore and go into places that a lot of people can't go, or they would feel too uncomfortable, or the subjects would feel too uncomfortable with them being there to capture the honesty," Mahoney says.
"Growing up I needed to be able to adapt quickly to new surroundings [such as] foster homes and foster siblings. I had to make reads on people when I was in jail or on the street quickly so I wouldn't get hurt. I know and I can sense and feel when I'm being intrusive, it's a skill I've honed over my life."
Story continues after slideshow: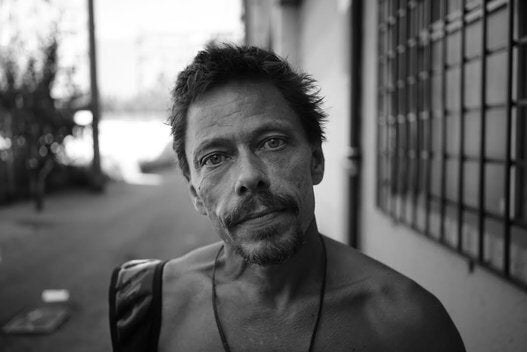 Photography of Vancouver's Donovan Mahoney
Having lived in Victoria, Hedley, Keremeos, Penticton, and Summerland, Mahoney has called Vancouver home since 1999.
His recovery journey began in 2006. Mahoney stayed sober for about seven months but then relapsed and went into a coma with a two per cent chance of survival. After beating the odds, he stayed went through a cycle of sobriety and relapse. He has now been sober since March 29, 2012 — a total of 28 months.
"Recovery has been very challenging," he says. "Have you ever made a pact with yourself to stop eating donuts? It's like that but 100 times harder."
It's Mahoney's honest struggles that make his photography so unique and so real.
"When I take photos, I need to feel comfortable and so do the people I take photos of. That's something you can see in my pictures, I think."
Mahoney, who just got married in June, thinks the key to helping addicts recover is acceptance and support.
"I think we as a community need to accept people for where they're at: Addiction, trauma, PTSD, and mental illness are very difficult," he says.
"The reason I'm sober today is because a group of people created a space where I could use IV drugs safely and be treated like a human being. The safe injection site kept me alive long enough to start living the life I wanted to live, which turned out to be a sober one."