A B.C. veterinarian is out to prove a point about leaving pets in vehicles during the summer by giving himself a taste of bad owners' medicine.
Dr. Adrian Walton, who runs a practice in Maple Ridge, spent half an hour in a parked car with the windows rolled down an inch on June 10. Right off the bat, the temperature in the vehicle was at 38 degrees Celsius.
Within two minutes, it shot up 10 more degrees. Soon, the temperature on the dashboard hit 65 degrees.
At first, Walton jokes around with colleagues watching outside the car — but as the timer runs down, the vet grows more and more agitated.
"That's it, we're up to 30 minutes in the flippin' hotbox car," he says before jumping out and running to dump his sweaty head in a tub of ice water.
"It was dreadful," Walton told HuffPost B.C. "Really not fun."
The vet said he hopes to remind owners to put themselves in their pets' shoes before thinking about locking them in.
"We've already had one dog come in that got heat stroke while the owner was pumping gas. Within five minutes, animals can overheat to the point of death," he said.
"The stupid thing is, I completely understand where people are coming from. You want to run inside quickly... but what you think is going to be a two-minute thing can easily turn into five or 10 [minutes.]"
A dog owner himself, Walton says seeing overheated animals at work has changed how he treats his own pet.
"Before I became a vet, I didn't think about it. Now, even with the air conditioner on, I don't ever leave my dog in the car. Ever," he said.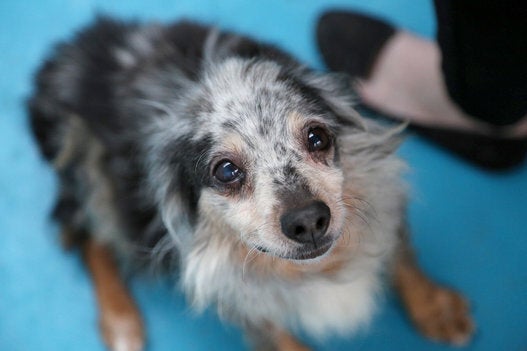 Animal Cruelty Cases In B.C.