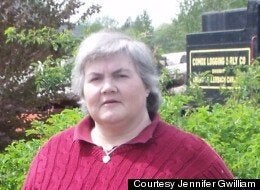 Nobody should have to pay $28 for a head of cabbage anywhere — let alone in Canada.
That's the belief that drives Jennifer Gwilliam, who spends her days organizing food care packages for people she's never met. But she's not even sending aid to a Third World country; she's sending it to Canada's remote north.
"It was just shocking to see the prices they were paying for a head of cabbage or a flat of water," Gwilliam told The Huffington Post B.C. "I was just appalled. It's hard enough to make ends meet down here, let alone with those sort of prices. So I wanted to do something."
After doing some digging, Gwilliam came across the Facebook group Feeding My Family, designed to raise awareness about the northern crisis and advocate for change. But she wanted to turn outrage into action, so she started her own Facebook group, Helping Our Northern Neighbours, last summer.
Gwilliam's group matches people who want to donate packages of food and other necessities with those in the north who need it most.
People can either donate one box once, or choose to sponsor a family, meaning they regularly send care packages. There are no restrictions on what people can give, although many cater their boxes to the family they've been matched with.
Gwilliam, who was born in the U.S., lives in Shawnigan Lake on Vancouver Island. She says she's always been involved in humanitarian work, but this is the first time she's been done so on a large scale in Canada.
"When I saw that people in the north were going often days without eating or were putting children to bed hungry I thought, 'This is like a Third World country and just shouldn't be going on in our own country,'" she said.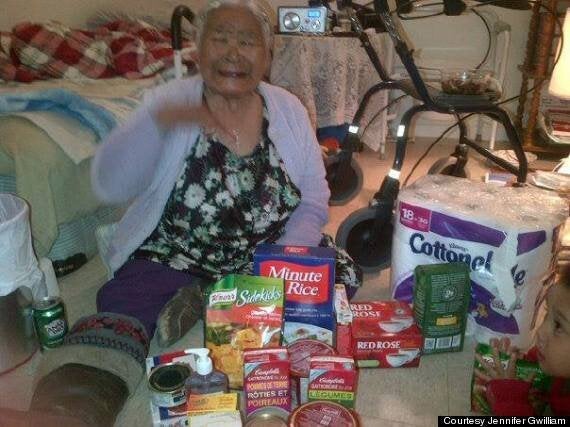 Elder Elisapee Ishulatak, 88, is pictured receiving a package of food. "I think the expression on her face says it all," said Jennifer Gwilliam. "Her daughter-in-law said she started crying and saying, 'Thank you' when she saw all the things."
There are over 400 names on Gwilliam's list of people seeking assistance; just under half have received help in some way so far. She said many of donors (from across Canada) are living paycheque to paycheque themselves, but that doesn't stop them from giving back. And everyone seems truly grateful for the help.
Candy Ivalutanar, who lives in Repulse Bay, Nunavut with her husband and two daughters under 10, said she cried the first time she received a care package.
"I told my husband, 'I thought I wasn't going to get anything. I thought nobody would want to ever help us.' It touched me so much," Ivalutanar told HuffPost B.C. She frequently tells her sponsor, who has sent a few boxes already, that she loves her.
"I love her for helping me so much," she said. "Even if it's just a little, I don't care — that's a lot for me."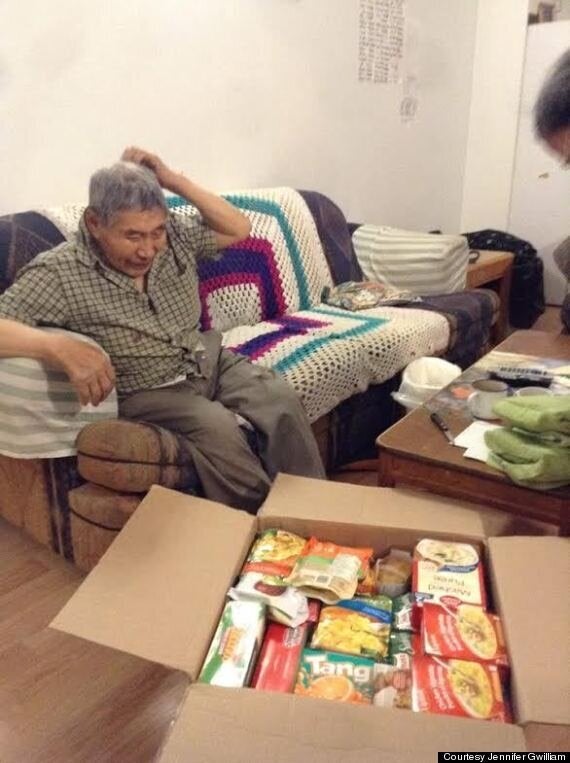 Elder Semi Malliki, 88, is pictured with a care package. "This box was for him and his 77-year-old brother. His daughter said he was speechless when he saw all the things," said Jennifer Gwilliam.
Shipping costs are clearly part of the problem, according to Gwilliam. When she sends a package that weighs between 15 and 20 kilograms to a northern family, the cost of shipping alone totals between $85 and $150.
But cost be damned, she'll keep at it — someone's got to.
"Canada's a rich country and we seem to have ample goods and ample wealth but it's shocking that part of our country should be living this way," Gwilliam, 59, said.
"These people are asking for basic things; they're asking for a blanket or some socks or a pair of boots for their children. They want breakfast cereal. They're not asking for luxuries or anything. It just seems like a country like Canada should be able to support all its citizens."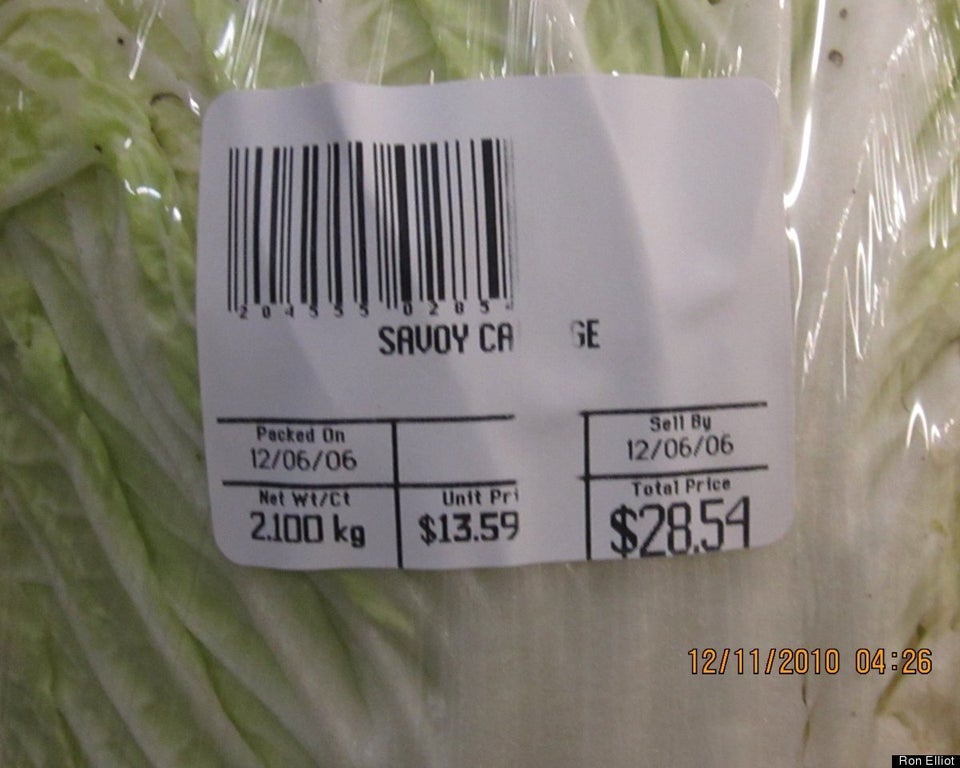 Crazy Northern Food Prices