"I looked like a monster. I looked in the mirror, and my face was gone."
The last five years of Janelle Norman's life have been a roller coaster of physical pain and emotional turmoil, all because of a cream that was supposed to heal a simple and mild case of eczema.
In 2010, Norman noticed red, patchy rashes on her ankle. She was prescribed topical steroid cream, but the relief was only short term.
"I think two weeks after I stopped using the cream, the eczema popped back up on my ankle again," Norman said. "This time it was a little bit bigger and a little bit itchier."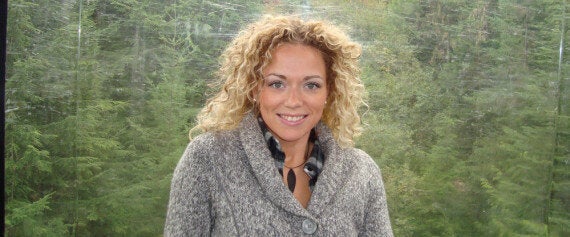 Janelle Norman poses in a photo taken years before she started using topical steroids to treat eczema on her ankle.
Her dermatologist prescribed her a stronger cream. But then, weeks later, the eczema returned — this time on both ankles.
This trend continued for the next few years, and Norman saw different doctors about the seemingly incurable rash that spread from her ankles all the way up to her face. They eventually figured out the eczema was caused by an allergy to the sagebrush plant, found everywhere in her hometown of Kamloops, B.C.
She was given allergy shots and medication, then more topical steroid creams. And that should have been the end of it.
Somehow, her painful eczema came raging back — and no one could figure it out.
By the fall of 2013, Norman was forced to quit her career as an artist. She began looking for answers herself and found the Topical Steroid Awareness Network (ITSAN). She discovered that people can actually become addicted or dependent on steroid creams.
"I almost felt my heart drop because I knew this was me," Norman said.
For four years, she had been using steroid creams religiously, but it turns out they made things worse all along. To get better, she would have to stop the medication.
Her withdrawal would be similar to that of a long-time drug addict going cold-turkey.
It's something she wouldn't wish on anyone: "It's a very tragic and intense condition to have to deal with, and it can be prevented."
Story continues after slideshow: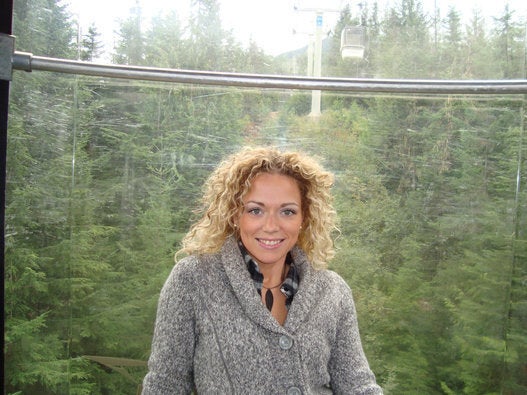 Janelle Norman, Topical Steroid Withdrawl
Norman started the excruciating process of weaning her body off the creams in January 2014. Within a few days, her face swelled. Her hands, knees, and other joints were stiff and itchy. Withdrawal symptoms hit her system, bringing on severe nausea and temperature swings.
"My skin was becoming so inflamed, it was starting to crack," Norman explained. "It was starting to burn more and more, and the symptoms just got stronger and stronger. Eventually my skin started to split, and it started to ooze and crack off. There was so much blood, so much pain, and my hair started to fall out. I was just in pure misery. I could not sleep, I could barely eat."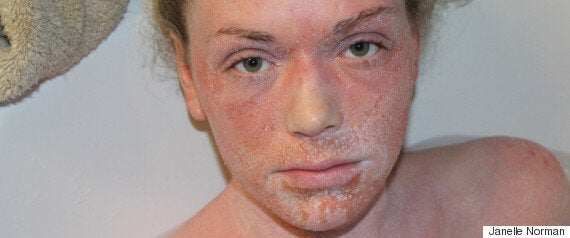 Norman during the first two weeks of her withdrawal.
Dr. Nari Pidutti, a naturopathic doctor at Spring Eternal Health Clinic in Vancouver, said Norman experienced what's called a rebound effect.
"(The steroid creams repress) this chemical called nitric oxide," Pidutti explained. "When you stop applying the cream, nitric oxide — which has been suppressed — all of a sudden gets released. So now, when you get this release... all your blood vessels open up. You have blood flow, and you have redness."
Eventually, Norman's physical pain started affecting her emotionally; she worried she was never going to recover.
"I felt like there is no possible way the damage that was done to my face would be reversed," said Norman. "My boyfriend was really, really affected as well by it. He witnessed so much misery, he witnessed so much pain — this man that I was with for 10 years."
The couple would ultimately break up after a decade of dating.
In 2014, the U.S. National Eczema Association reviewed topical steroid use and side effects after receiving reports of withdrawals like Norman's. The group's subsequent report recommends that the creams shouldn't be used continuously for more than two weeks to prevent addiction, adding that doctors should strive to find other kinds of treatment.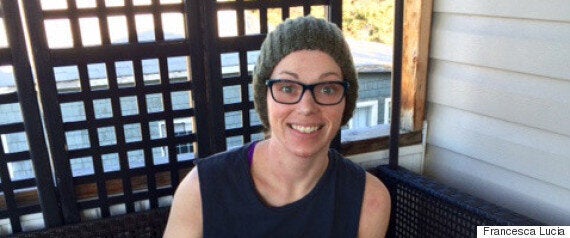 A year and a half after her withdrawal began, Norman's skin has improved — it no longer peels off or oozes yellow goo. She's still sensitive to cold and heat, and has some scarring from what her skin went through during the harshest part of her withdrawal.
Ultimately, Norman says she wishes she knew more about topical steroids before she started using them, and hopes to educate others by sharing her experience.
"This is a huge problem that needs to be talked about and that needs to be addressed," Norman said. "If enough people are made aware that steroids can be as equally dangerous as they are helpful, this whole problem could be avoided."


Popular in the Community