Maternity boxes are essentially a starter kit for new parents. They contain everything from diapers to toys and, traditionally, the box itself comes complete with a built-in mattress.
But the kit goes beyond material things, says Debbie Oesch, co-owner of the Martensville store. "They come with information — which is the biggest part for me — about breastfeeding, about pre-natal care, about finding a mentor to help you with getting along after the fact," she explained to CBC.
Co-owner Jan Hiebert added that "the education is crucial," especially for new moms and teen moms who "really need that extra assistance."
This month, the Alberta government began a new program called "Welcome to Parenthood" which has been distributing 1,500 baby boxes to new parents in the province.
According to Jennifer Weber, Government of Alberta's senior manager of Early Childhood Development Services, the program is currently in the testing stage, which is why the boxes are not yet available across the country. However, they hope the program will eventually lead to changes in other provinces, including Saskatchewan.
"Our job ... with this research study is to create the best evidence around the effectiveness of this support, education, mentorship, and the tangible resource (or the box) with its context," Karen Benzies, from Welcome to Parenthood, said. "Our job is to create the evidence to inform decisions by provincial governments."
Despite this, in 2012, the prairie province was tied with Newfoundland and Labrador for the third-highest infant mortality rate. At that time, Saskatchewan had 5.5 deaths per 1,000 kids less than one year old, compared to Canada's average of 4.8 deaths.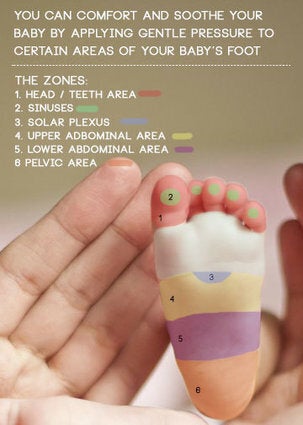 23 Life Hacks For New Parents
Popular in the Community