This initiative is being introduced as a way to combat Nunavut's high infant mortality rates. According to 2012 data from Statistics Canada, Nunavut has had the highest rates every year since 1999, and currently has a rate that is five times higher than the country's average.
"Reducing the risk of sudden infant death syndrome (SIDS) and infant mortality is a priority," said Minister of Health George Hickes in a press release. "I'm thrilled that Nunavut is taking the lead on this baby box initiative – the first publicly funded universal program of its kind in Canada."
Baby boxes were first introduced to Canada earlier this year when Alberta launched a pilot program called "Welcome to Parenthood." The initiative was made possible thanks to the Alberta Government, University of Calgary, and Baby Box Co. co-founder Jennifer Clary, whose company was the first to make baby boxes outside of Europe.
Nunavut's baby box program is an extension of this pilot and run by the territory's departments of Health and Education. If it is successful, the program may continue beyond 2017.
Nunavut's boxes come with a variety of baby items, including clothes, diapers and breastfeeding equipment. As a unique touch for the territory, the box also contains children's books in Nunavut's four official languages.
Similar to Finnish tradition, the box also functions as a perfect first bed for baby – with its own mattress and fitted sheet – and was approved by Health Canada.
Parents can register for a baby box at prenatal appointments or at community health centres, which will be distributing the boxes.
Nunavut and Alberta aren't the only territory and province with baby boxes. In January, Saskatchewan store owners of Ready Set Baby Planners and Boutique started providing them in the Saskatoon area – but for a price.
Ontario also launched a program this year thanks to The Baby Box Co. In its first year, the Ontario program will distribute 145,000 boxes to expectant parents, making it the largest baby box program in the world.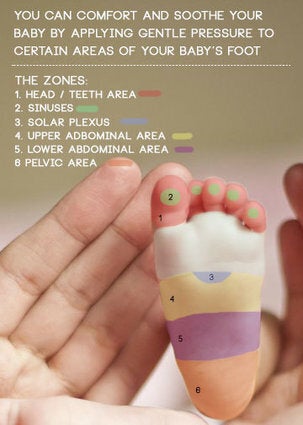 23 Life Hacks For New Parents
Popular in the Community