When Pennsylvania mom Adrienne Kromer dropped off her daughter McKenna on April 1, the infant had "no signs of illness or distress." However, Kromer was nervous to begin with since she was returning to work for the first time after taking three and a half months of maternity leave.
"She called three different times to see how McKenna was doing since this was the first day she had been away from her Mommy longer than like an hour and a half," Kromer's fiancé Bryan Felmly explained on their daughter's GoFundMe page. "The daycare said she was doing fine in the morning."
Unfortunately, the baby girl began acting peculiar around lunch when she would not take her bottle and uncharacteristically fell asleep after only consuming 1.5 ounces of milk.
Watch the video above to hear more about the tragic incident and investigation.
"I'm not sure how we are supposed to go on," Felmly wrote on GoFundMe. "There's no reason why a 3.5 month old healthy baby girl should have lost her life. [Adrienne] feels like she's failed as a mom and I can't make that go away for her. Adrienne didn't want to go back to work for this very reason. And now we have to pay the ultimate price."
Tragically, this isn't the first time a three-month-old baby has died mysteriously on their first day at daycare. Amber Scorah and Lee Towndrow's son Karl died from unknown causes last summer in New York, just a few hours after he was dropped off at childcare.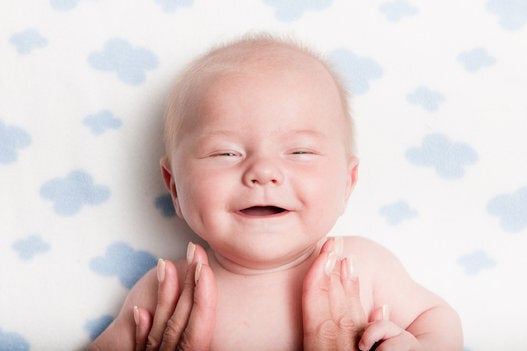 Your newborn worries
Popular in the Community