Nameberry has released its 2017 baby name trend predictions and by the looks of it, we're in for some interesting times.
The site says baby names will be affected by the election of Donald Trump and the U.S.'s current air of conservatism.
For example, parents are going to choose power-hungry names, including the big guy himself — God — or his variations Yahweh, Lord and Messiah.
Yup, the site predicts we'll see all sorts of deity names. Apparently, some moms and dads are going to the opposite end of the spectrum too, and will go with Lucifer.
Other fascinating trend predictions include feminist heroine names (we like this one) and unconventional spellings (not our favourite). So get ready to meet a lot of babies with names like Bell (Hooks), Rosa (Parks), Frida (Kahlo) and then a bunch of Kasons, Casons and Braylens.
Probably the most surprising Nameberry prediction is fierce animal names (seriously). We can just see all the little onesies with Puma, Jaguar and Python embroidered on them.
Will these trends come true?
For 2016, the site's experts predicted we would see unisex (James, Eden, Sasha and Rory), "Star Wars" (Oscar, Daisy and Ridley) and French (Louise and Louis) names.
While these may have risen in popularity, only James made BabyCenter's top 100 baby names of 2016. And James, not surprisingly, only appeared under boy names.
That means there might be hope we don't see God (or Gawd or Gaud) take off.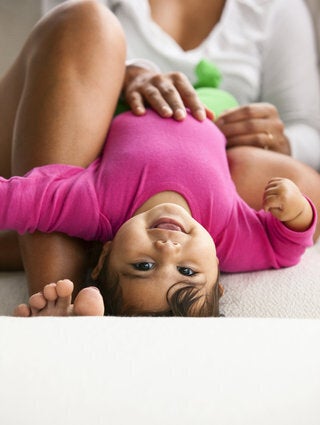 12 Gilmore Girls Baby Names For Hardcore Fans